While stock levels continue to rapidly dwindle away with no restock yet in sight, it's true that as each day goes by the pickings get slimmer..
But we buck the downwards stock trend here with some cool new blades from our friends at Ryujin and Proleria Knives.
The first item is a beautiful EDC Knife called the 'Radioactive'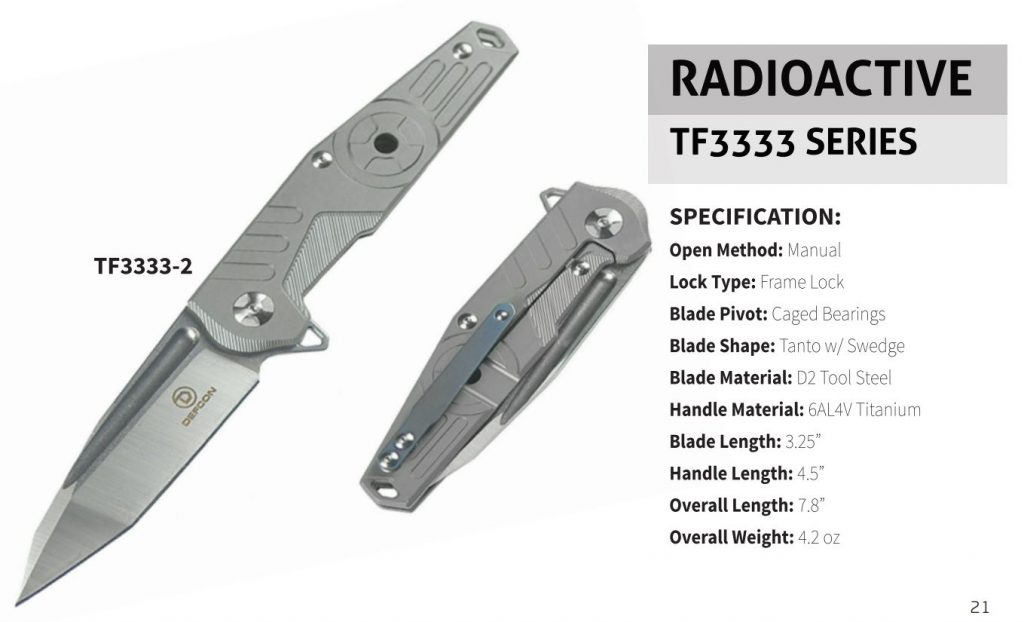 With a distinctive Tanto w/Swedge D2 Tool Steel blade in 6AL4V Titanium fittings, in terms of materials and construction – the Radioactive is an absolute steal at just $112.95 $69.99.
And then there is the latest addition to the Ryujin 1045 carbon steel 'art should hurt' line – two matched Daisho Sets consisting of a lightweight and fast (2.1lbs) monotempered 27 1/2″ bladed 1045 carbon steel Katana, 20 1/2″ Wakizashi and complimentary Tanto knife – plus it also includes a three tier sword stand for display..
Here's a few closeup pictures of the blades common to both of the two available sets: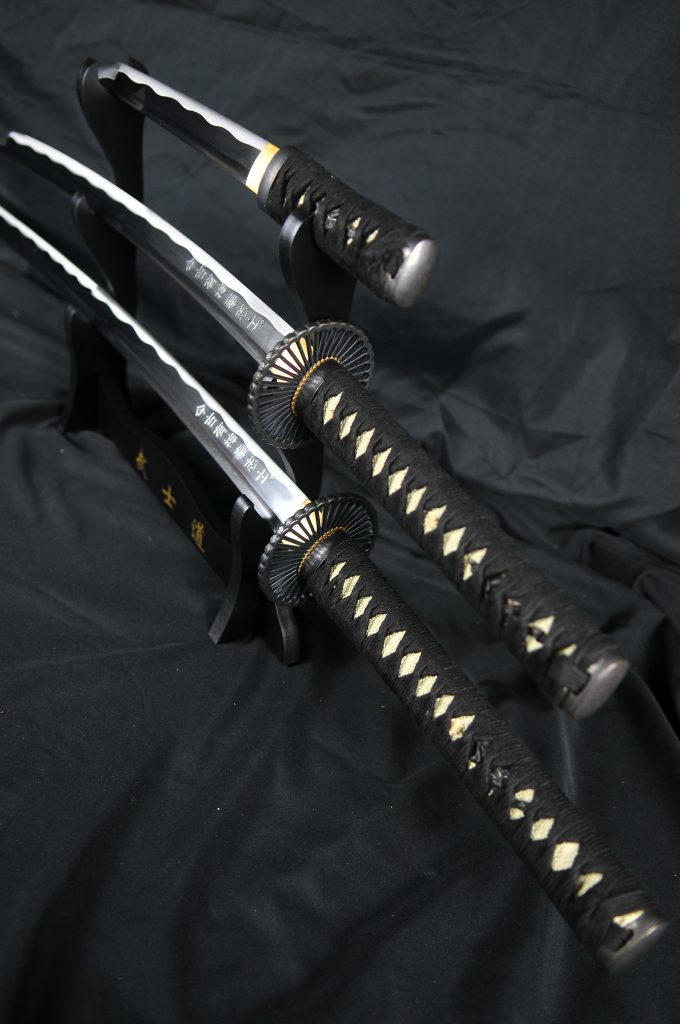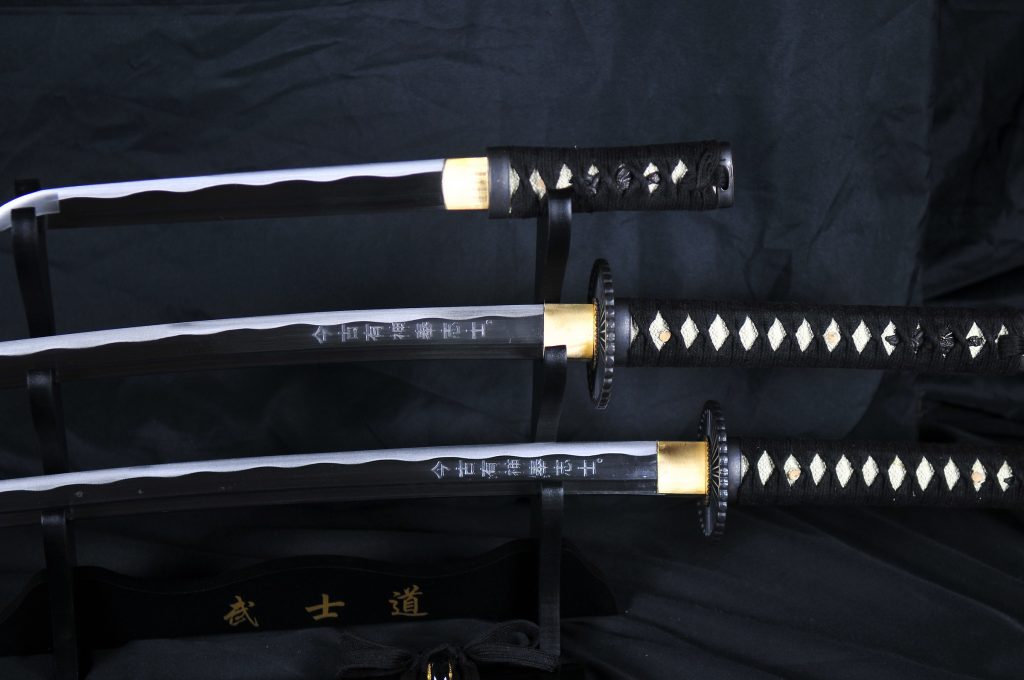 Whether you want a set for display purposes, light to medium backyard cutting or as a project piece – the blades are where the $$ are with these – for while 1045 carbon steel is the baseline carbon steel required for a functional sword – these blades are well made and properly tempered to such a degree that they could be passed off as 1060 (which sadly is a practice quite common to less scrupulous vendors) – but as usual at SBG you get what you pay for, and with 1045 carbon steel blades, you don't have to pay too much..
Both sets are available for a crazy low price of just $109.99 for the whole kit and kaboodle and come in two styles, classic Black and Red saya variants.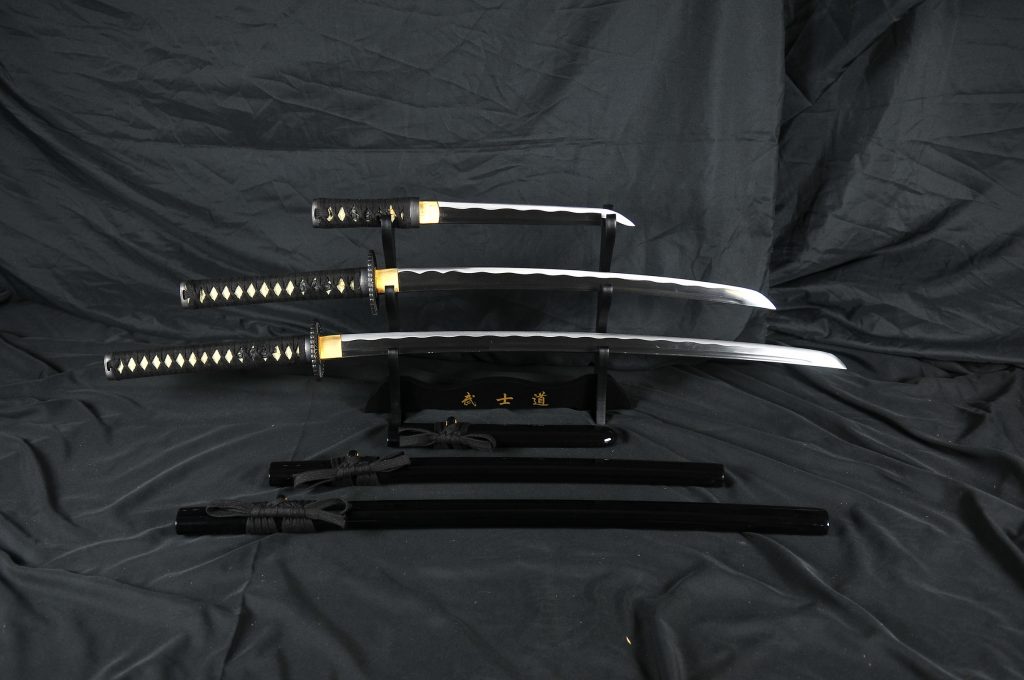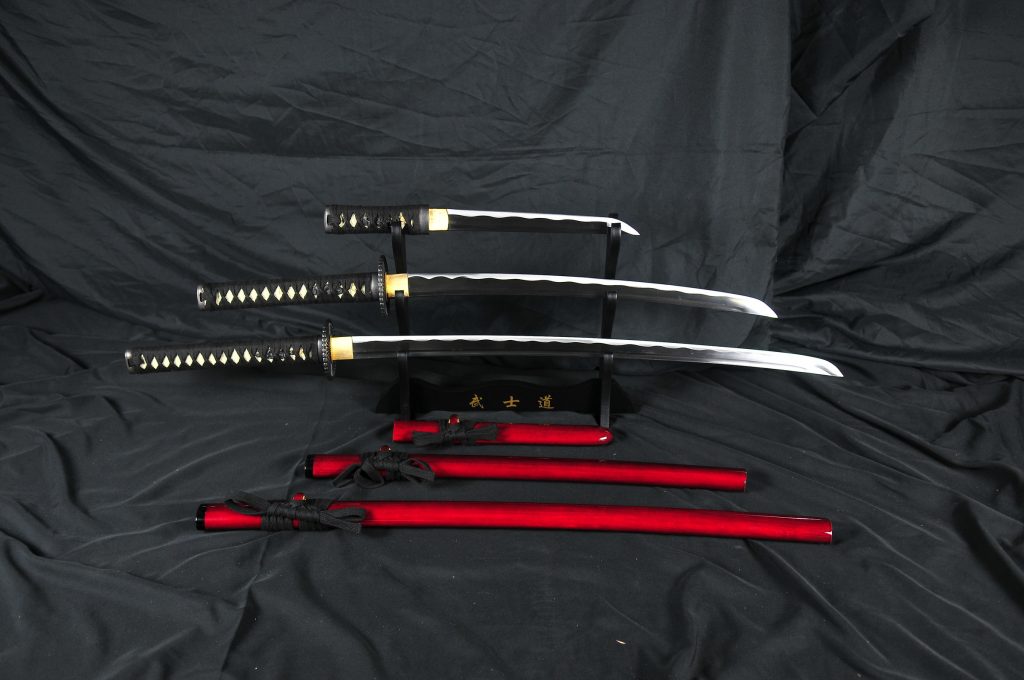 Stocks on all items are limited and selling out fast – and at these prices, these new additions are not likely to be in stock for very long..