One of the latest additions to our line up of entry level Katana from Ryujin Swords has just become one of the best deals of 2022 – the Sengetsu Katana series.
Ticking every box in a very old school way – the fullered (bo-hi) blades are made from differentially hardened 1095 carbon steel blades, a modern steel that comes very close to the same carbon content as traditional Japanese Nihonto. The fittings are solid brass with tightly wrapped black cotton ito over genuine rayskin – but the best part, the price: now just $199.99!
With prices going up across the board it is rare that we are able to secure a LOWER price – so if you are in the market for a solid entry level cutting Katana, this deal should be at the top of your wishlist..!
ONE STYLE – THREE COLOR CHOICES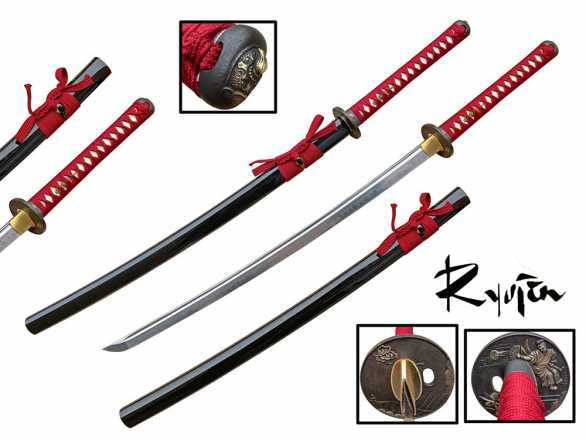 Red Ito Sengetsu Katana $199.99