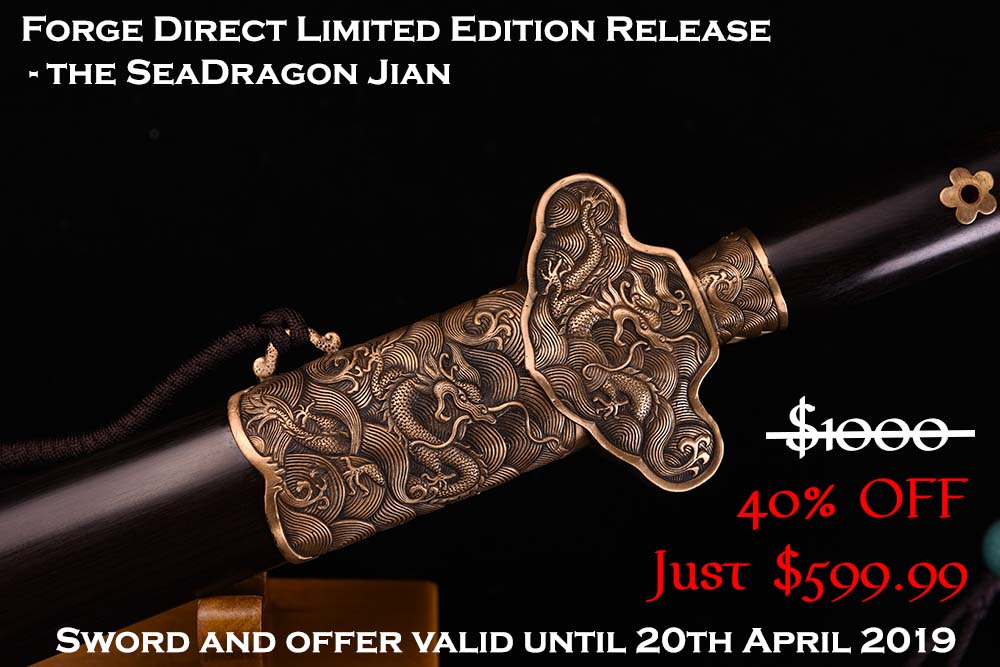 If you have ever wondered what exactly to expect in a high end Chinese Master Smith made sword but never had the funds to be able to justify buying one, this may be your golden (or as the case may be, brass) opportunity.
Working closely with Rank 1 Master Smith, Michael Ye, this new sword is a true limited edition release – once this special offer finishes on the 20th April 2019- it will be archived and no longer available to purchase.
But what makes this deal so special, other than the sword itself, is the price – normally if it was to join the existing Forge Direct line up, the price would be $1000 – but while it is available it is being sold at the highest discount level ever on any Forge Direct Sword – a whopping 40% discount..!
Now it is possible for nearly anyone who is serious to take their collecting to the next level – but at midnight on the 20th of April, this deal turns into a pumpkin and both the deal and the sword will no longer be available to purchase.
Check it out HERE and see what you think – in the meantime, here's a high resolution image giving you the closest look possible short of having it in your hands..