As we alluded to in the previous post, we have a LOT of new cool items about to hit the shelves at the SBG Sword Store. Here's MY favorite (and its a great deal too, buy the big one, get the small one free!)..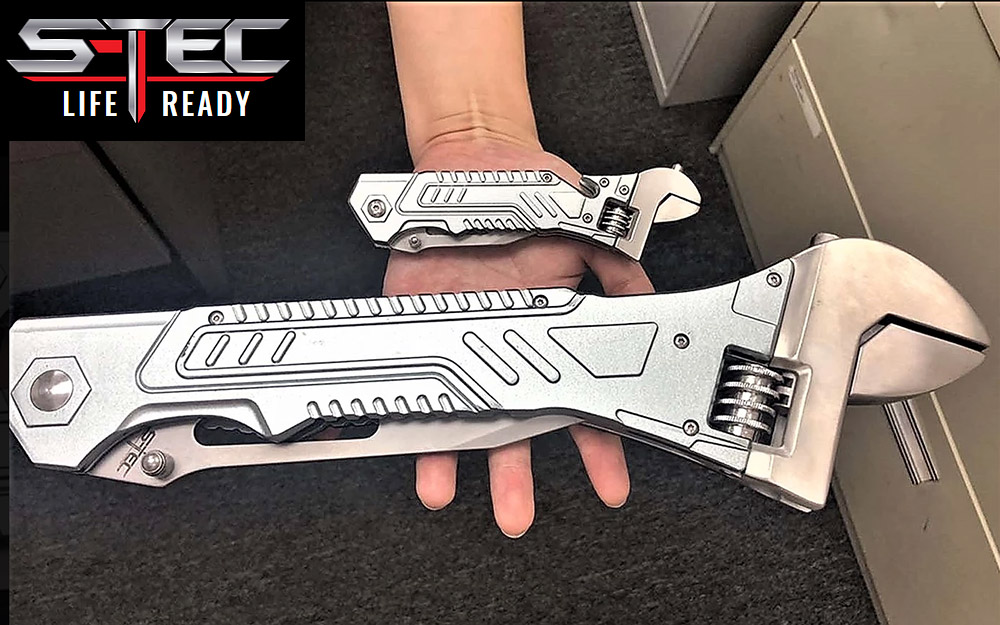 Yes, it is the WORLDS LARGEST Wrench/Folding Knife Combination by one of Sam Sung, the owner of Ryujin Swords, Companies – S-TEC. I mean seriously, for $142 every Dad deserves one of these in his man cave (and it also comes with a smaller EDC version here for just $30 if you buy it by itself or FREE with every order of its big brother).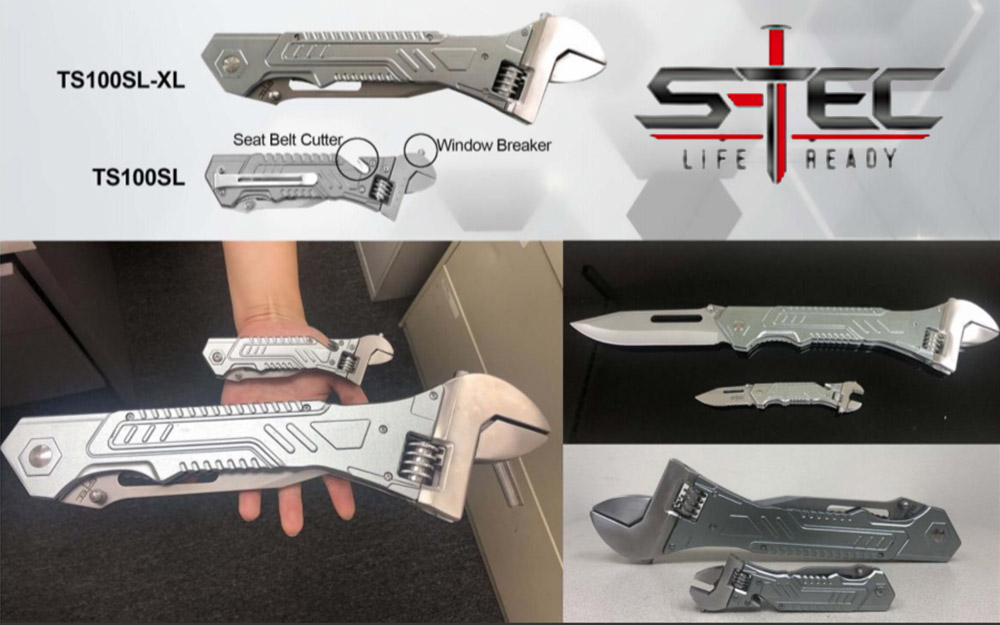 With that beast out of my system, here's another by S-TEC, the most basic carbon steel chopper around with a price tag to match it ($19.99)

And then they offer what is perhaps my favorite type of knife next to a Tanto – the South East Asian Karambit with quick draw system (patent pending) for just – $24.99!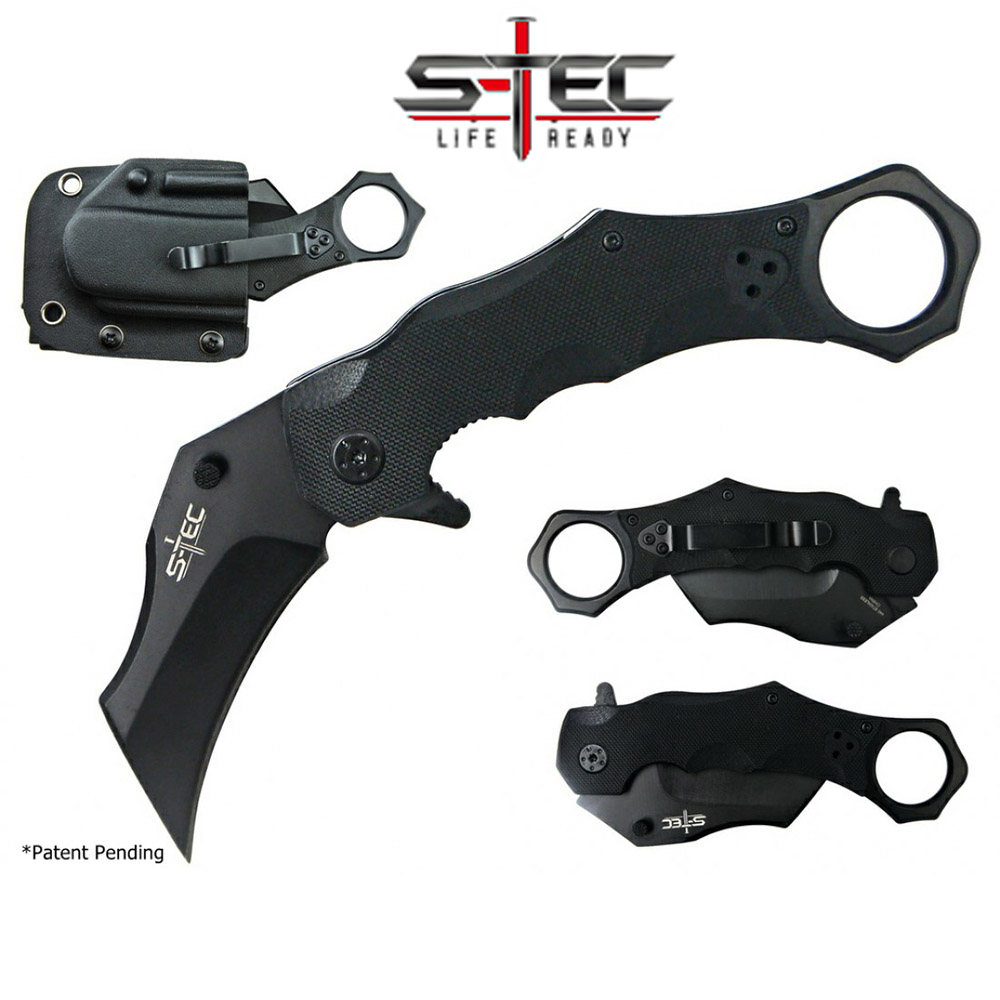 But if you like this basic entry level Karambit and want to get serious, another one of Sam's companies – DEFCON – has you covered with the RAPTOR Karambit, available in Black or Bronze Finish.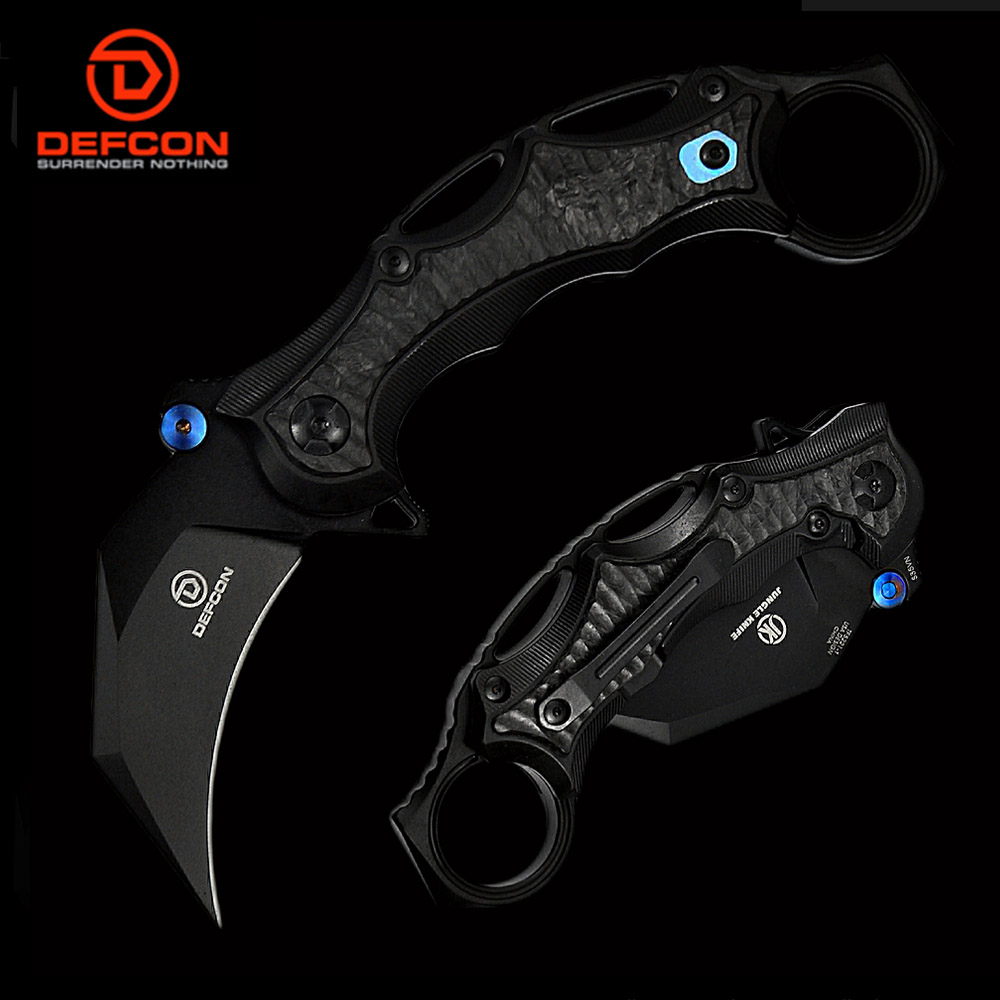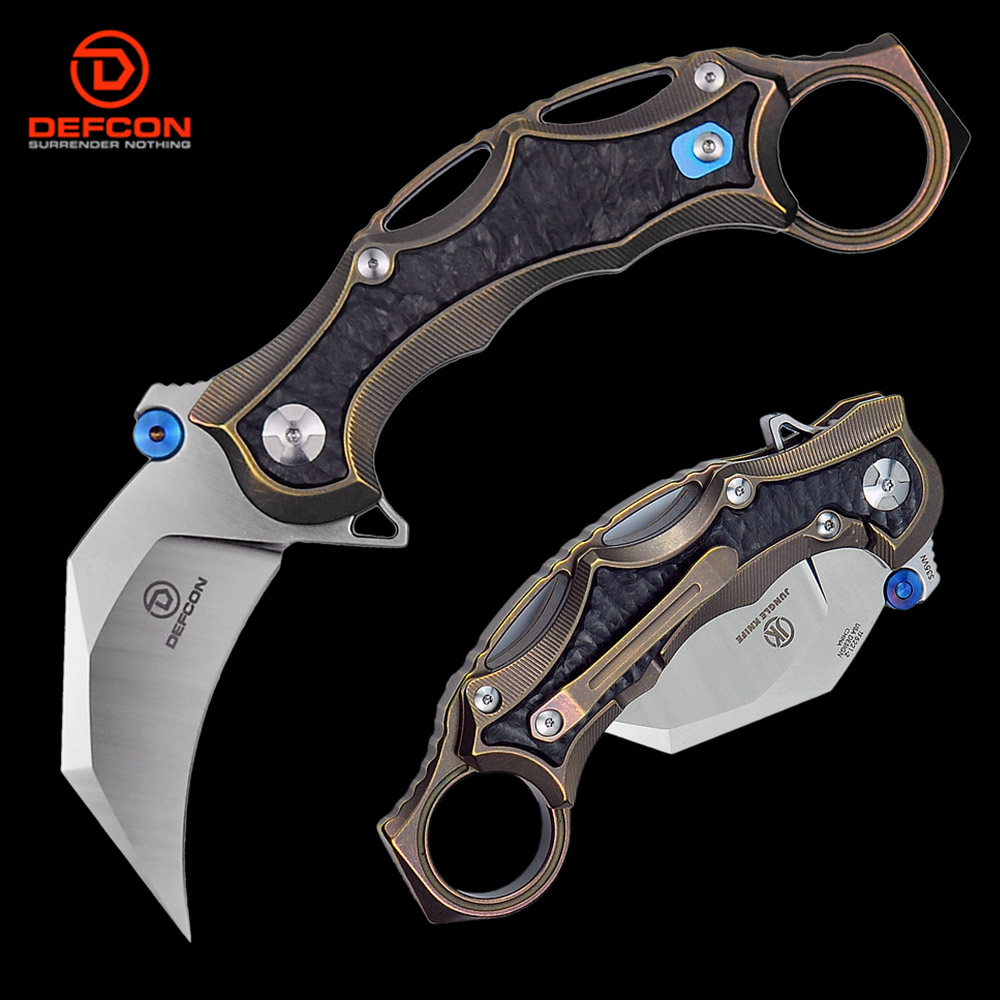 EVERYTHING about these two blades screams premium quality – from the tempered CPM S35-VN w/ Silicon Nitride Coating blade to the milled
6AL4V Milled Titanium + Forged Carbon handles and smooth as silk cage bearing reinforced lock bar at $246.95 it's worth every penny, and even better at our special price of just $185.95.
But we haven't finished with our latest knifes just quite yet – for there is one more brand from Sam that spans the middle ground between S-TEC and DEFCON called Proelia.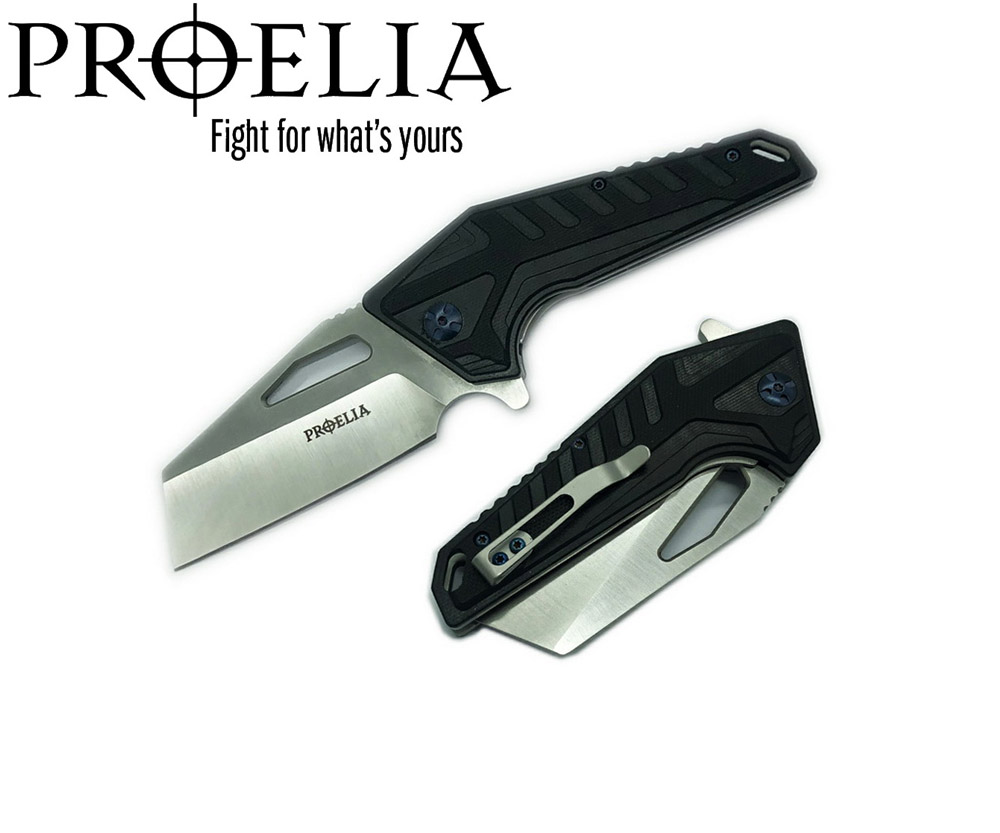 My personal favorite, this little hard to classify D2 tool steel folder called the TX927 for $34.99 (which incidentally is a great price for properly tempered D2). But I have a soft spot for their interpretation of a Tactical folding Tanto, again D2 tool steel and again a bargain at $74.95.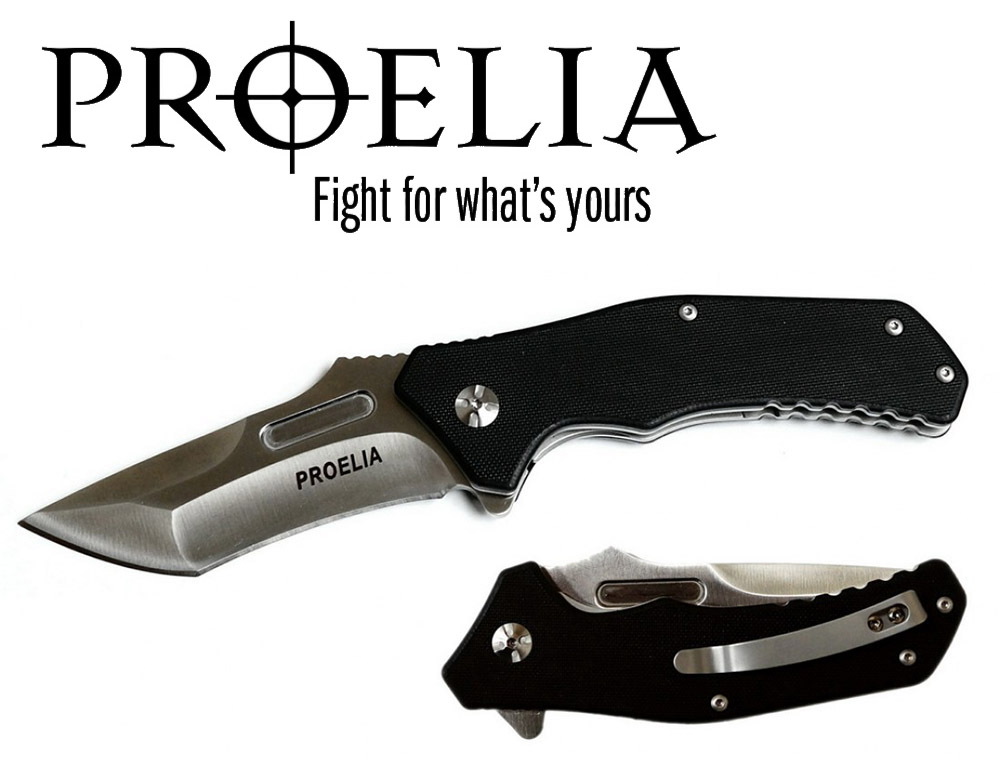 That about catches us up with the knife expansion (well, we also quietly added a classic – the Hanwei Practical Plus Tanto for $194 here). After all, it was easy enough to list as we added not one but three new Hanwei Forge swords to the store – all Classics in their own right.
The first two are swords that are almost universally acclaimed by the community as worth every penny and then some, but are so rarely in stock in some cases nearly a decade has passed since they were last made available. But here they are, fresh stock straight off the boat of two swords that if you DON'T know about them, you owe it to yourself to have a look..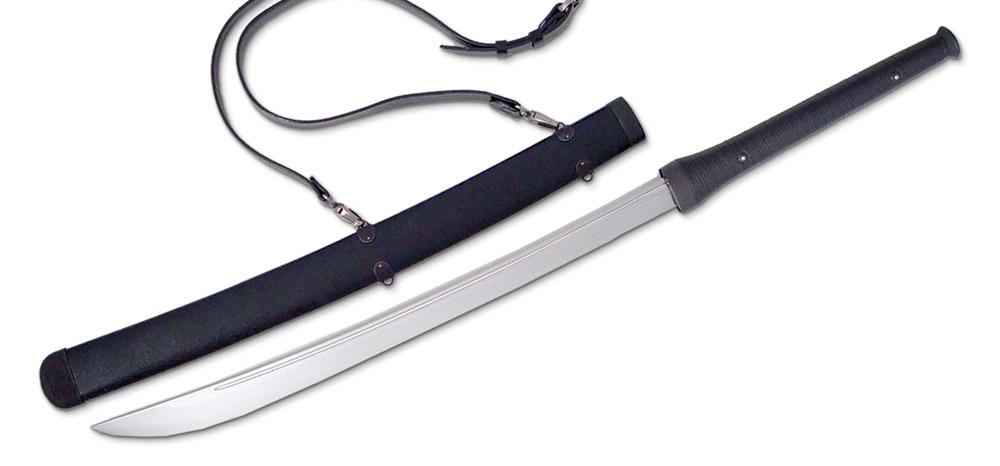 First up, the Banshee – an evolved, tactical version based on the Burmese Daab and a pattern typically found throughout what was once called 'Indochina' (Siam, Kampuchea, Burma, Laos, etc). But it's really well made, incredibly good fun, and a steal at just $189.99.
But if you want to go beyond a steal and get a HEISTS worth of value, try this on for size – the Dark Sentinel!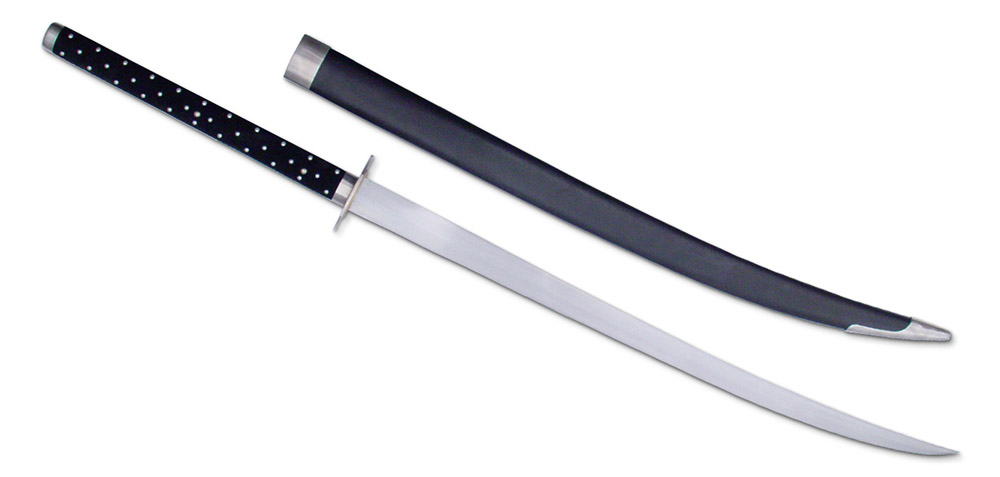 Mixing elements of the Swiss Saber with the Japanese Katana, it is a solid performing cutting blade that tends to last for years and years without barely a scratch. And no, the $124.99 is NOT a typo..
And then one of Hanwei's latest products, a special re-release of the Classic Tiger Katana designed by Paul Chen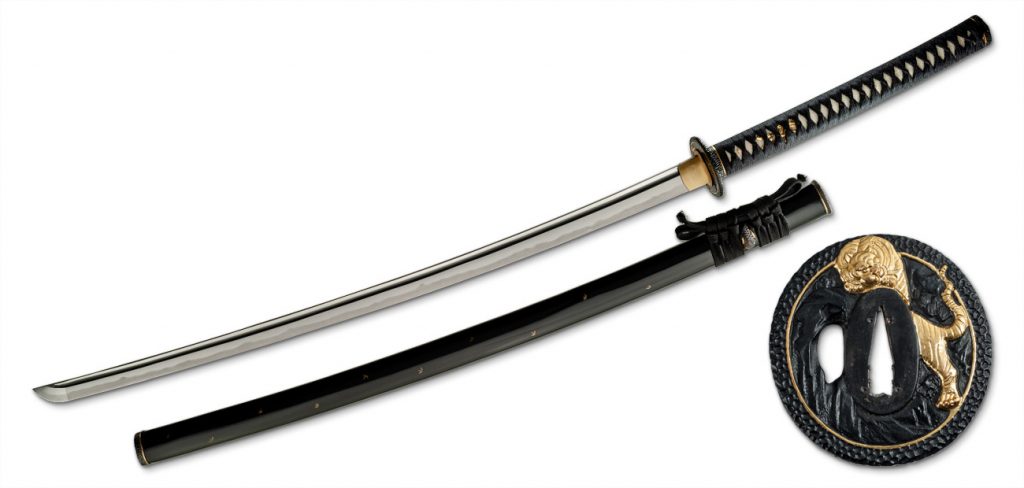 Truly a sword we can strongly recommend – from the imported Japanese cotton ito to the brass leaf inlaid saya and absolutely stunning Swedish Powder Steel blade with real hada and hamon.. A tad expensive at its full price of $1650, but right on the money for $999.99 – you get your money's worth and then some..
Well, hope you found something of interest for Dad this year.
PLEASE NOTE: While we will do our best to ship as fast as possible, orders placed now are NOT guaranteed to make it in time for fathers day. The sooner you get your order in, the better..