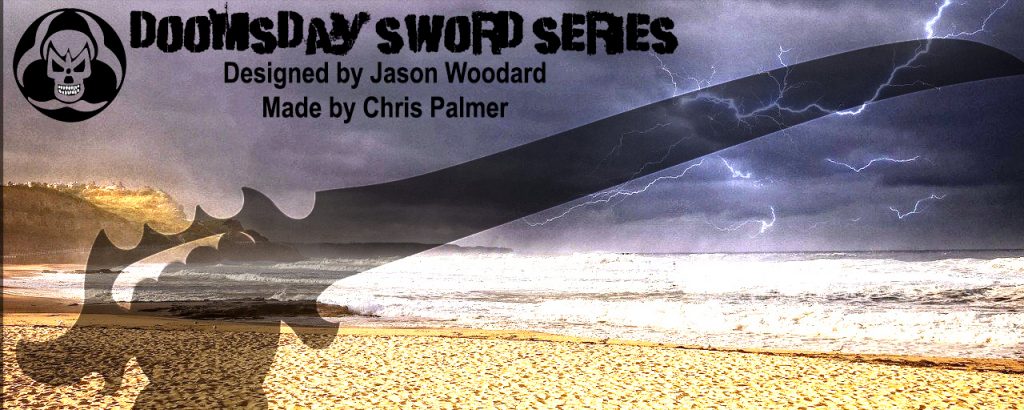 When the you know what hits the fan – you will likely find that a hefty, utilitarian and rather brutal cutlass will serve you well – and just one look at the latest edition to the Doomsday series designed by esteemed sword tester and designer Jason Woodard will tell you that if the fifth seal is broken, you could do a lot worse than to have one of these beasties strapped to your side..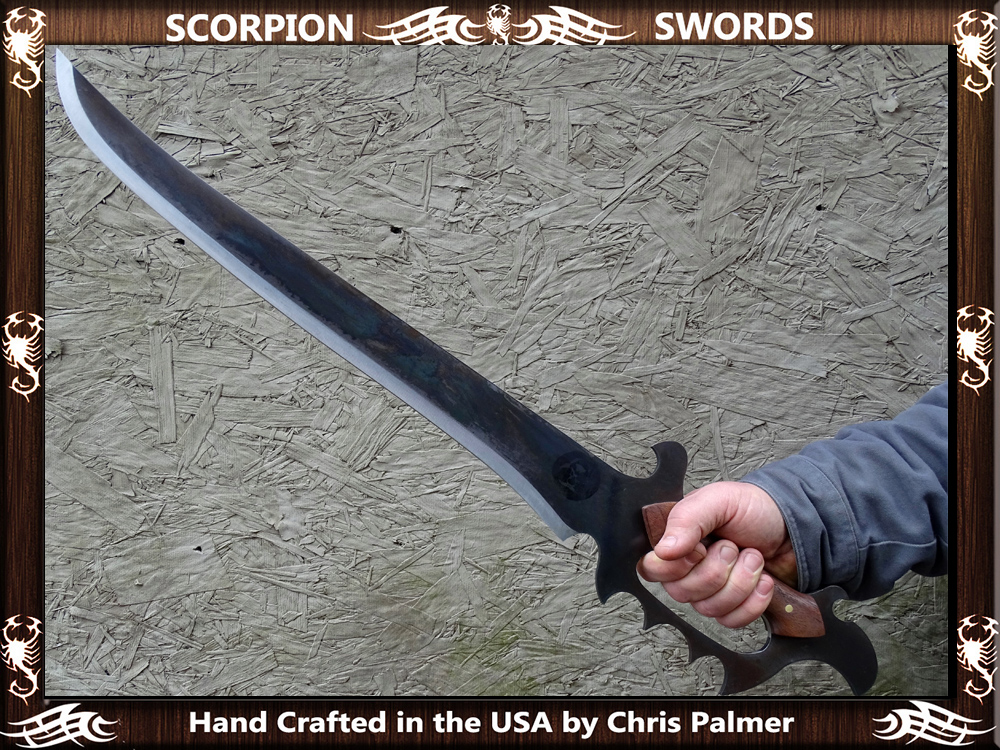 Behind the Scenes: How it is Made
Hand made from start to finish at Chris Palmers Workshop in Springfield, Missouri – the Doomsday Cutlass was sketched and designed by Jason Woodard using a 1:1 scale blueprint hand drawn on butchers paper.

Chris takes the design into the workshop, creating a template and cutting a sheet of 1095 carbon steel to shape.

Note the characteristic 'knuckle duster' hand guard – this bad boy sure does pack a mean punch along almost every inch of its surface!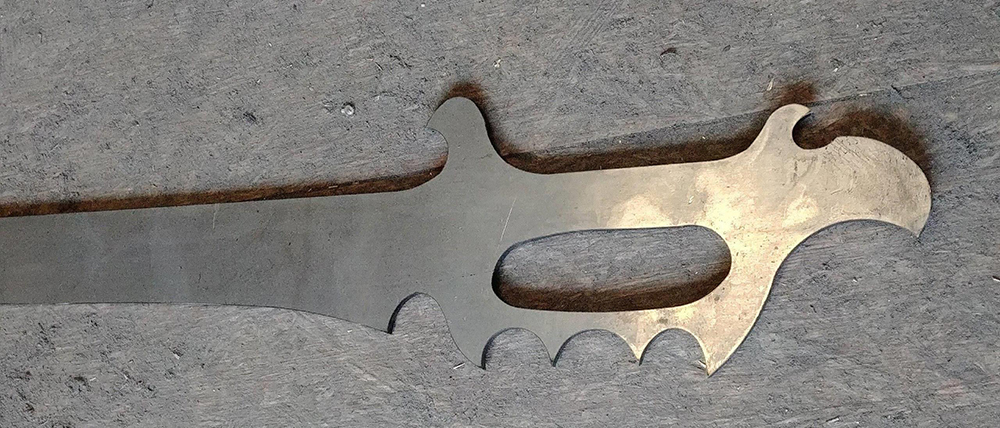 From here, the sword blank is hand shaped and hardened by heating the steel to 1500 degrees until it becomes non-magnetic and then quenching it in brine. Each blade is then hand tempered, heating the steel to 500 degrees for 2 hours and letting it air cool – resulting in an even HRC of approx 57 for the entirety of the blade. Below you can see how the heat treatments have changed the base color of the steel.

Finally, before the blade is polished, the blade blued and the sword itself finished up, the walnut wood sandwich tang handle is affixed in place with a combination of several metal pins and a generous coat of epoxy – essentially making these swords of solid one piece construction with no weak points or 'moving parts'.

And here, the end result!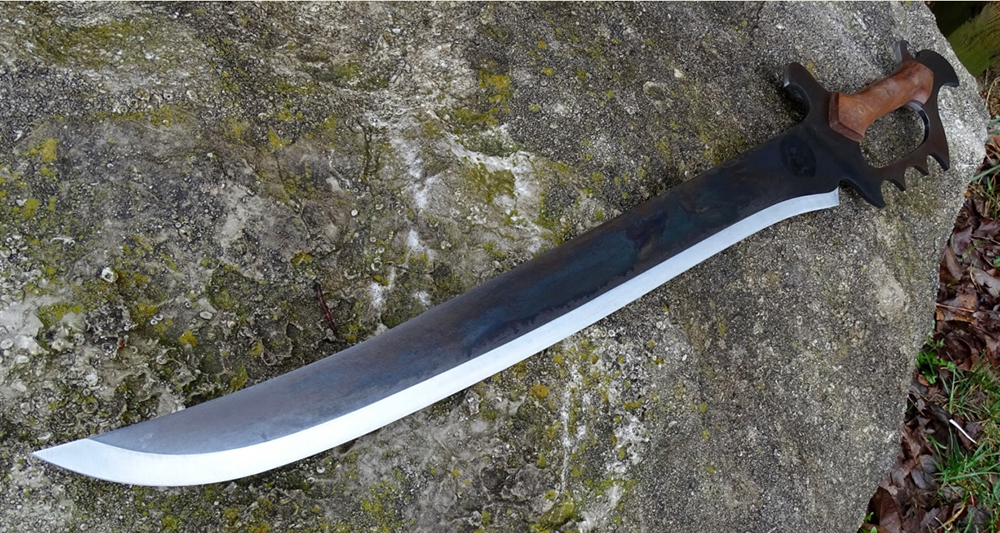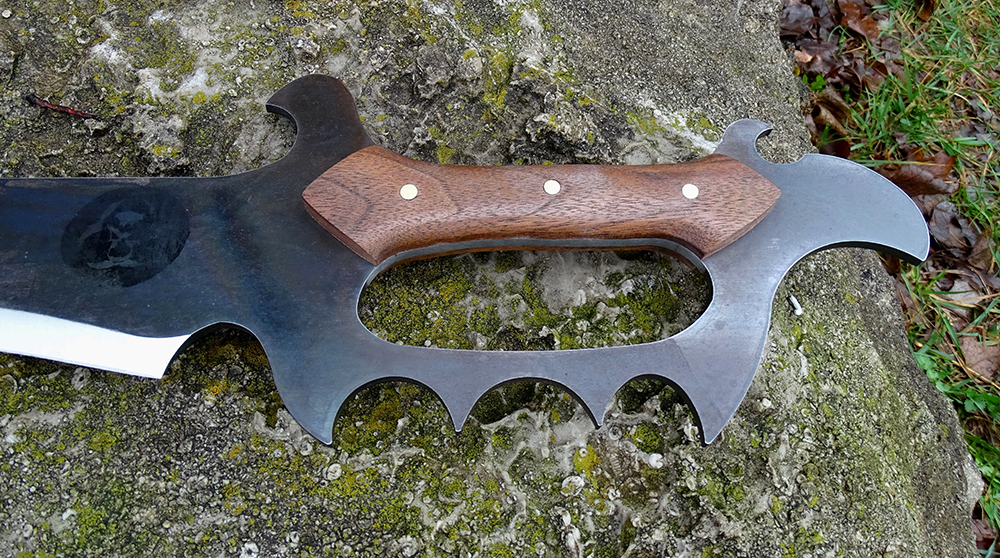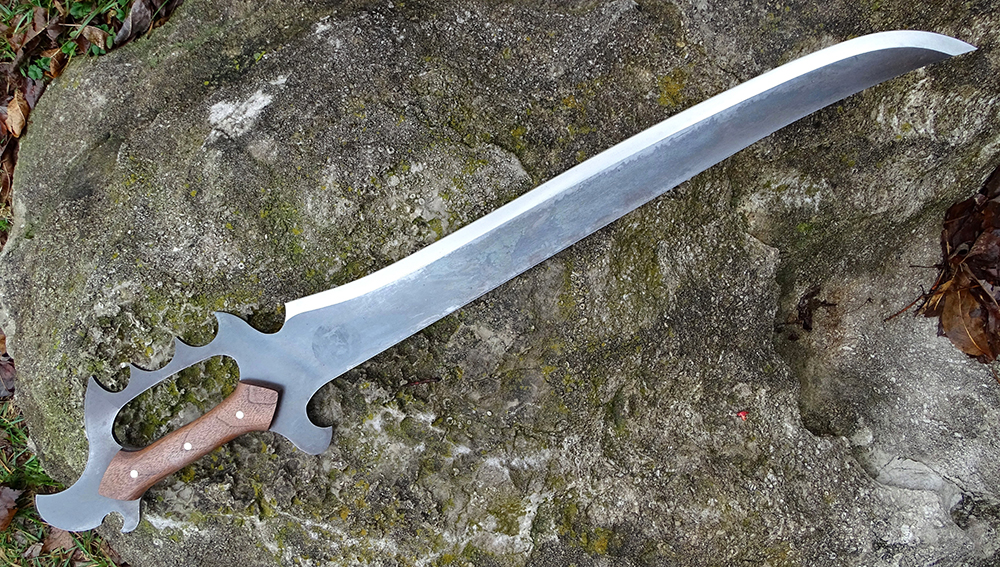 Exclusively available at Sword Buyers Guide for just $269.99!