The joint collaboration between Clyde Hollis of Kingdom of Arms and the skilled artisans at Blade Culture International has certainly experienced some setbacks and delays from Covid-19 related restrictions in the Philippines where these blades are lovingly hand forged. But despite the setbacks and severe understaffing – they have managed to restock at least one of the nicest blades from this venture – and introduce 4 new products (though none are, strictly speaking swords – but certainly will appeal to sword collectors and fans of European history).
The restocked sword is my favorite in the line up so far – a tribute to Fantasy Rangers with their 'Sword of Strider'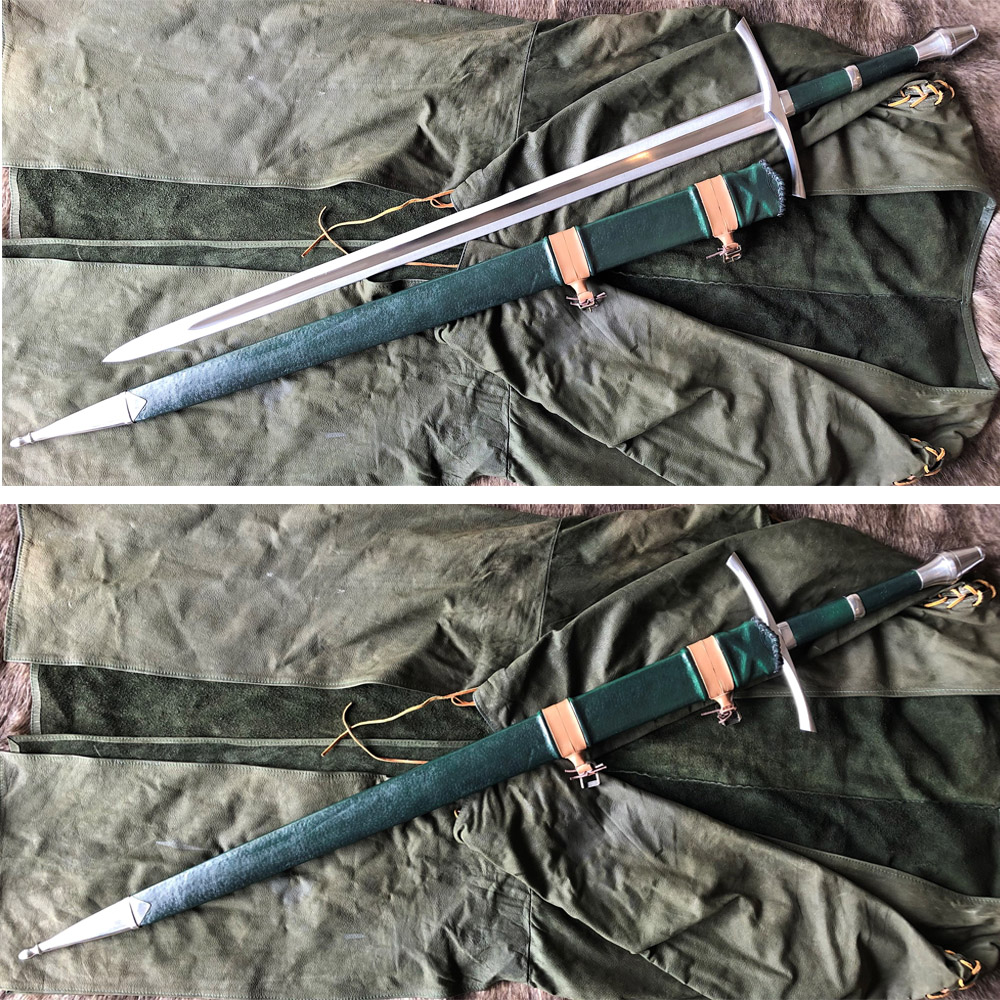 Other new swords were supposed to arrive along with the restock, but only 4 new items were able to be completed in time with the rest coming in hopefully by the end of October.
So without any further ado – here are the new additions: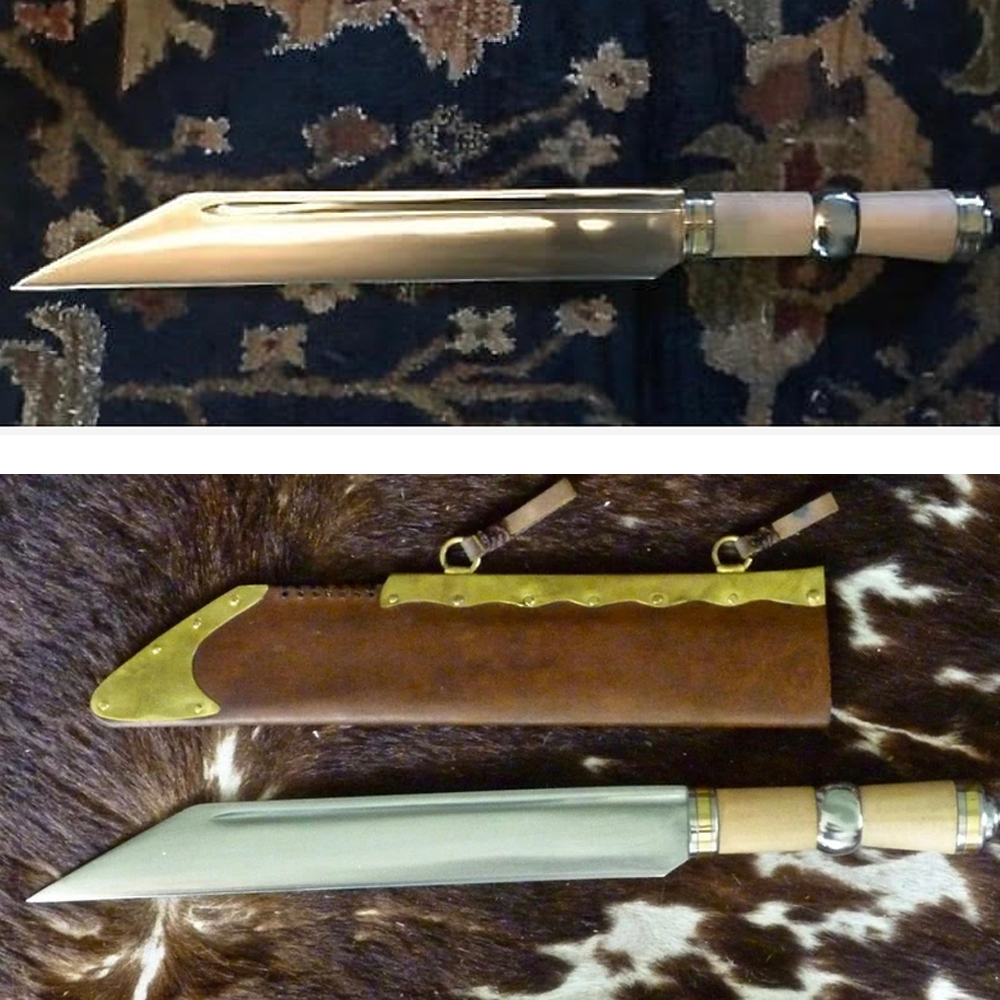 Designed by Bruce Brookhart, the pictures don't really do this blade justice – but Bruce's Video certainly does!
Next up, a very inspired and beautiful Scottish Sgian Dubh (the second model released in their line up) – truly a bargain for such a piece of hand crafted art (just $129).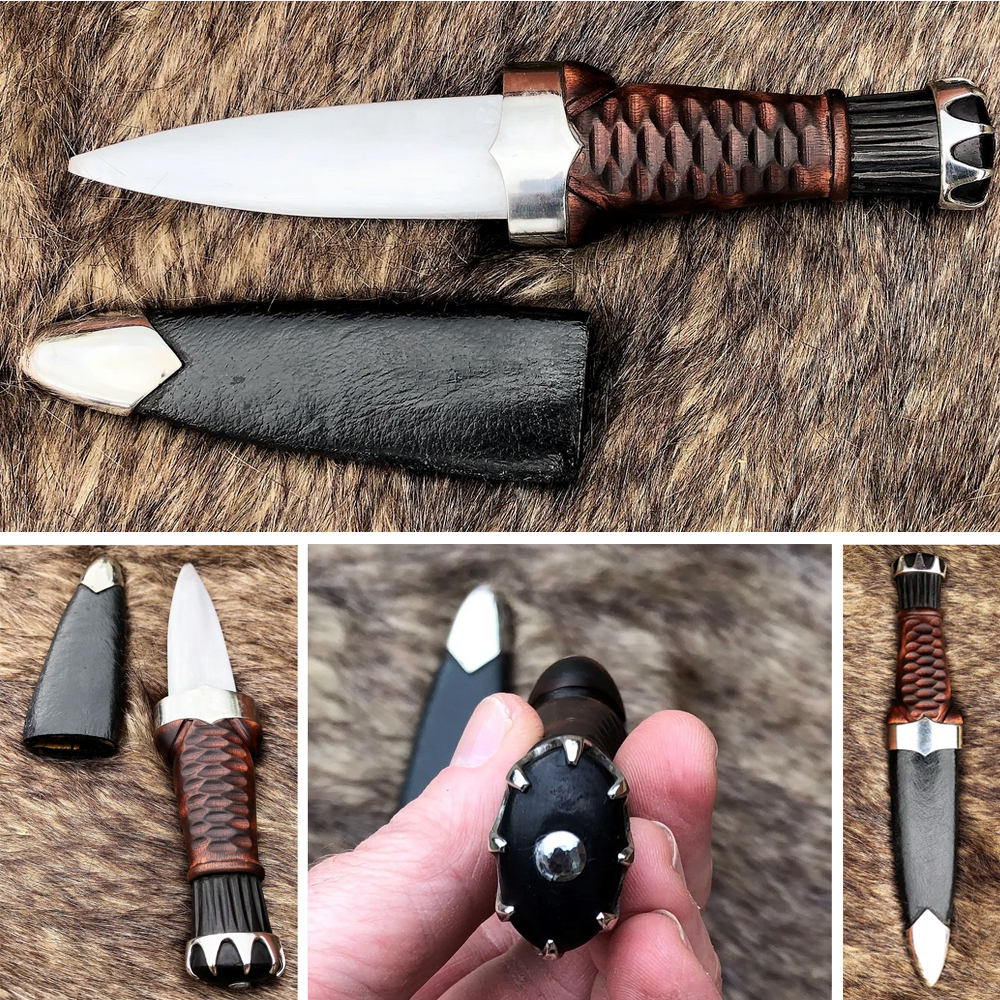 And then there are the feasting sets – much better quality than anything else similar on the market and great for pumpkin carving this Halloween!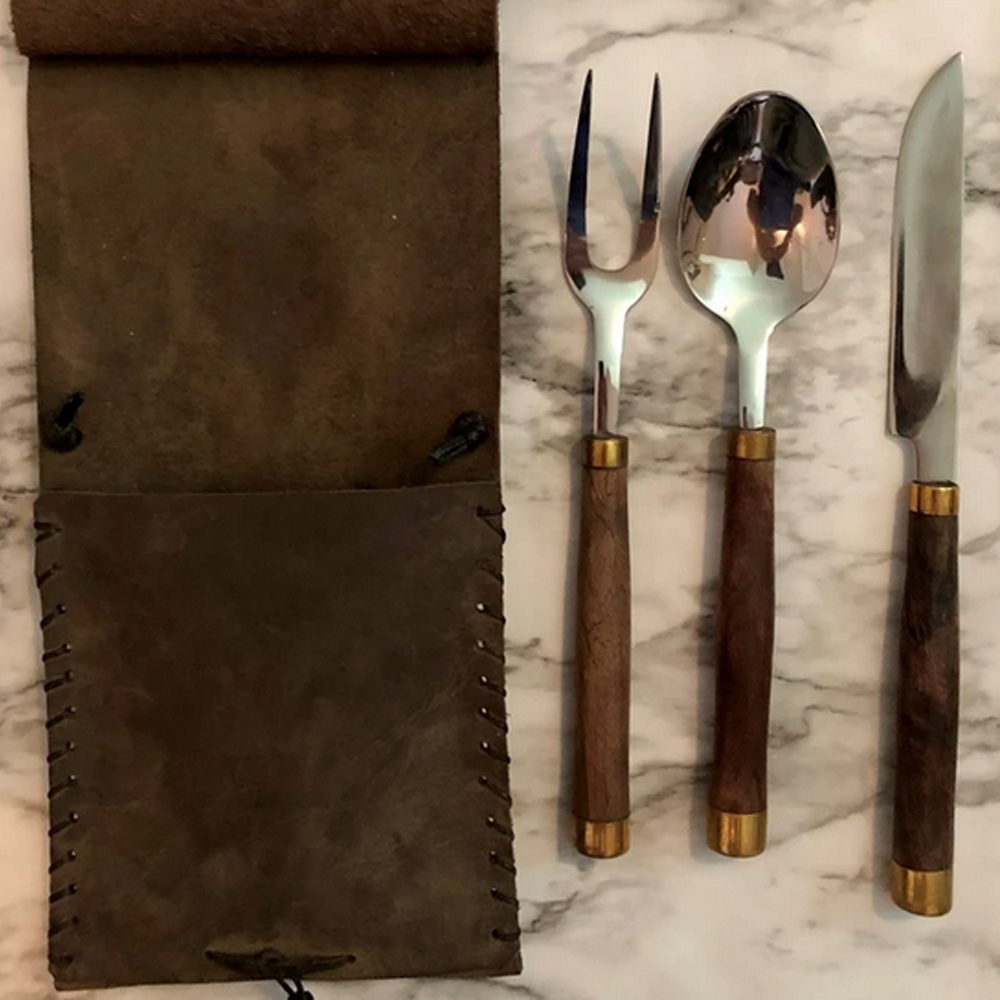 Awesome and rare new additions to round out any collection – but the best is yet to come, so stay tuned for more updates accordingly!