UPDATE: This is pretty amazing, but it was sold out within a month of the new stock landing! Looks like aficionados know a bargain when they see one – buy makes it hard to keep in stock!

Updated mid December, 2020
It is one of Ryuin's most popular swords – and is an extremely faithful recreation of a Japanese NCO blade from the second world war – not just in appearance, but also in its handling and statistics.
Below is a comparison to an antique (top).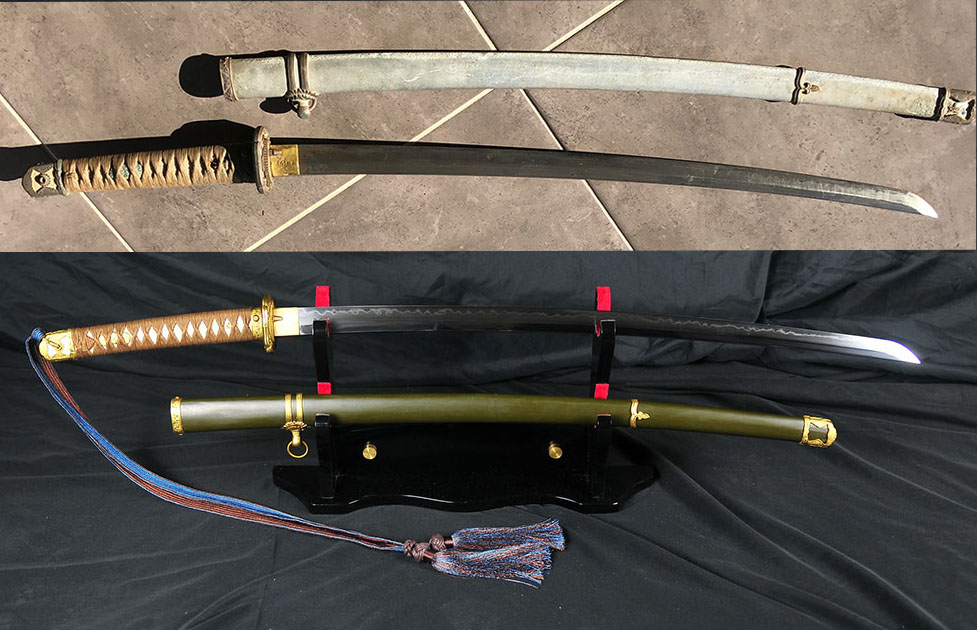 And a recent review on the SBG forum has the following summary:
"To summarize, this is probably the very best modern Type 98 shin gunto reproduction currently available as a production sword, is equal to the originals in usability, and very nearly in quality and appearance. It's a great cutter as well. It's also probably priced as low as something of this quality possibly can be. For what you get, it's a genuine bargain. WW II military re-enactors take note."
– treeslicer, SBG Forum Review
And if all that wasn't good enough, the price is insane at just $199.99