While stocks are running low for many popular swords and sword lines, and Chinese New Year has seen the closure of all the various forges, workshops and resellers in the 'sword capital of the world' (Longquan, China) – Ryujin have restocked some of their extremely affordable and popular 'off the shelf' sword models with a shipment that has just come in.
The first restock is Ryujin's version of a Shinobigatana (Ninja Sword) based on the living Bujinkan tradition – with a Ko-Katana (technically also known as an 'O-Wakizashi') mounted in fittings that suggest it is a full length Katana..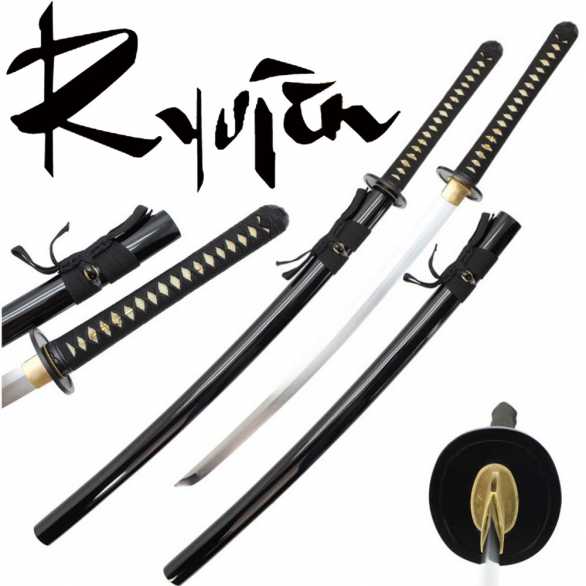 Exceptional value at just $129.99, it features a differentially hardened blade hand forged from 1060 carbon steel and is at once attractive, authentic and weighing on average 2.2lbs with a point of balance less than 4″ from the tsuba, makes this 23 3/8″ sword extremely fast in the hand..
Then there are the swords from the so called 'art swords' line – in other words Ryujin take the most basic entry level 1045 carbon steel blade, temper it, and then go to town with attractive and ornate decorations to create a line of Katana for beginners that aren't the same old tired design..
First sword from this line restocked is the 'Green Battle Dragon' featuring green colored ito in a katatemaki (battle wrap) style with matching green sageo, green sakura engravings on the saya and a gold colored dragon themed tsuba.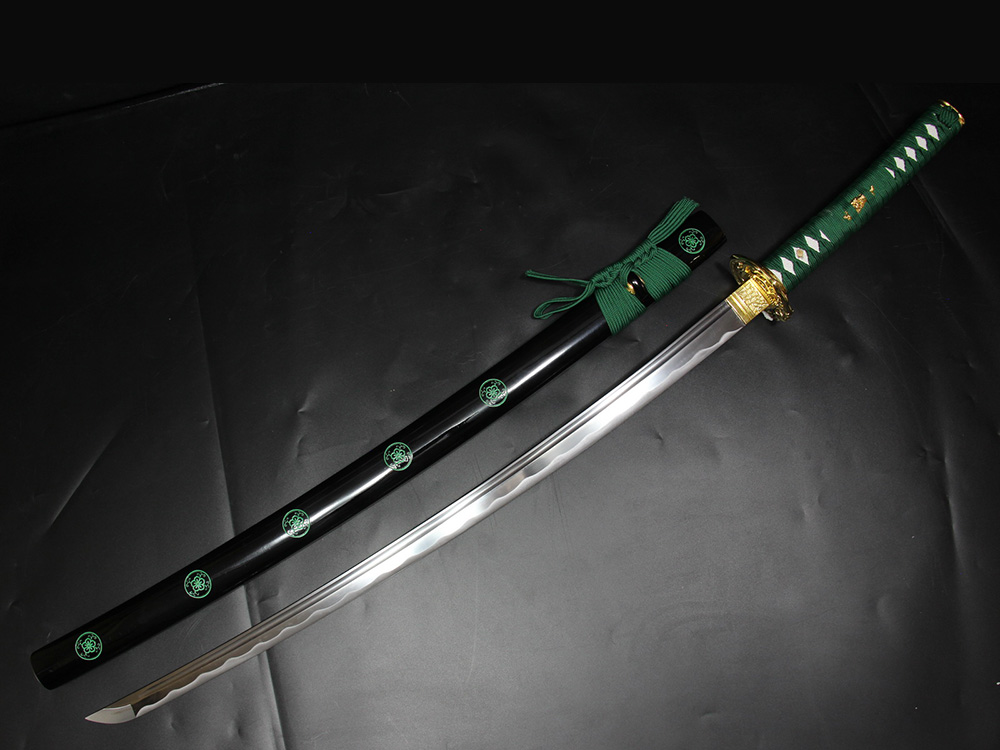 And then there is the 'Blue Geisha'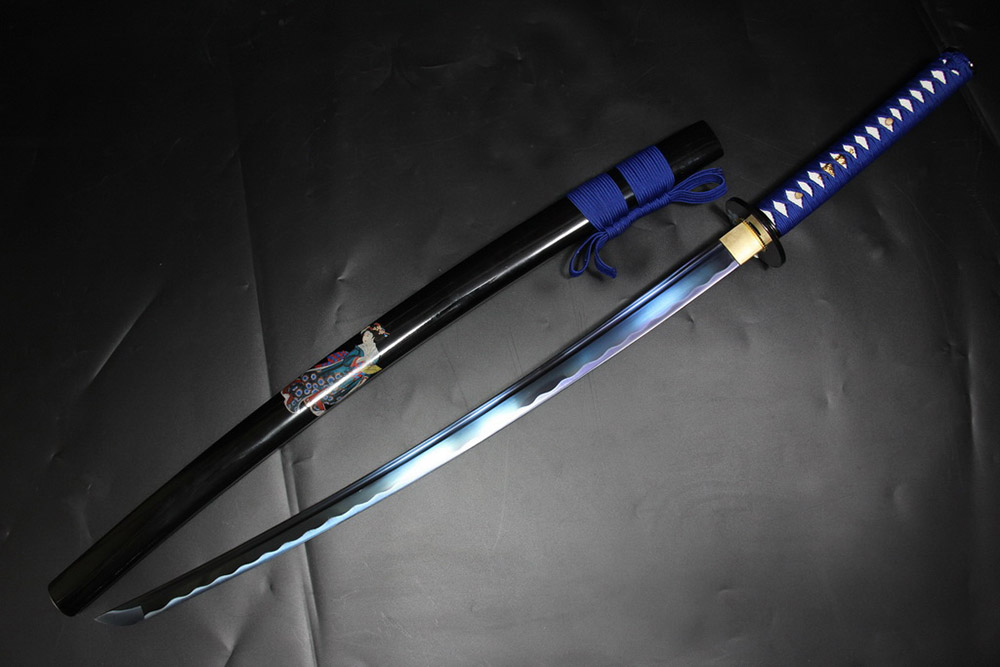 Which, if you cannot tell, is so named because of the blue ito and sageo with a stylized Geisha ukiyo-e style imprint on the black glossy saya.
The restock also included one of their wildly popular entry level Chinese swords – with basic fittings and strong, 65mn spring steel blades – the 65MN Spring Steel Tang Dynasty Two Handed Silver Jian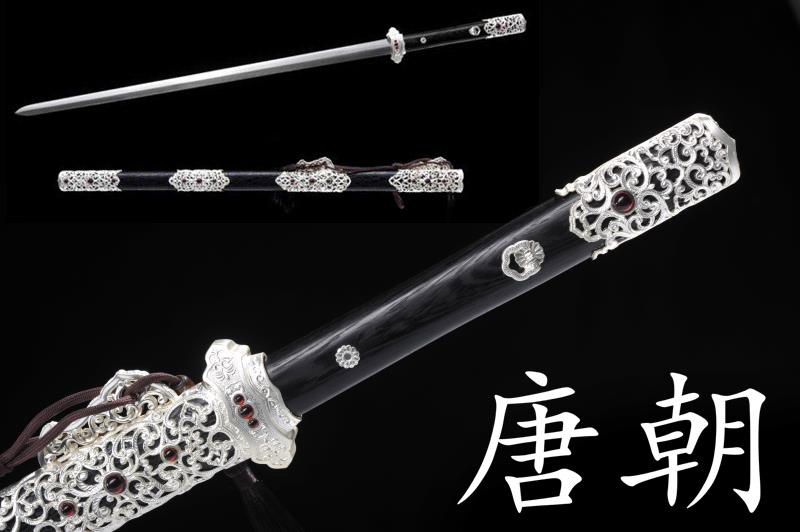 Incredibly lightweight, it's easy to use with one hand, but use it with two as it was intended and it literally feels like nothing. And to compliment the Jian, there is also the restock of one of my personal favorite sword types, the Chinese Dao – in this case, a no nonsense practical looking classical Willow Leaf Dao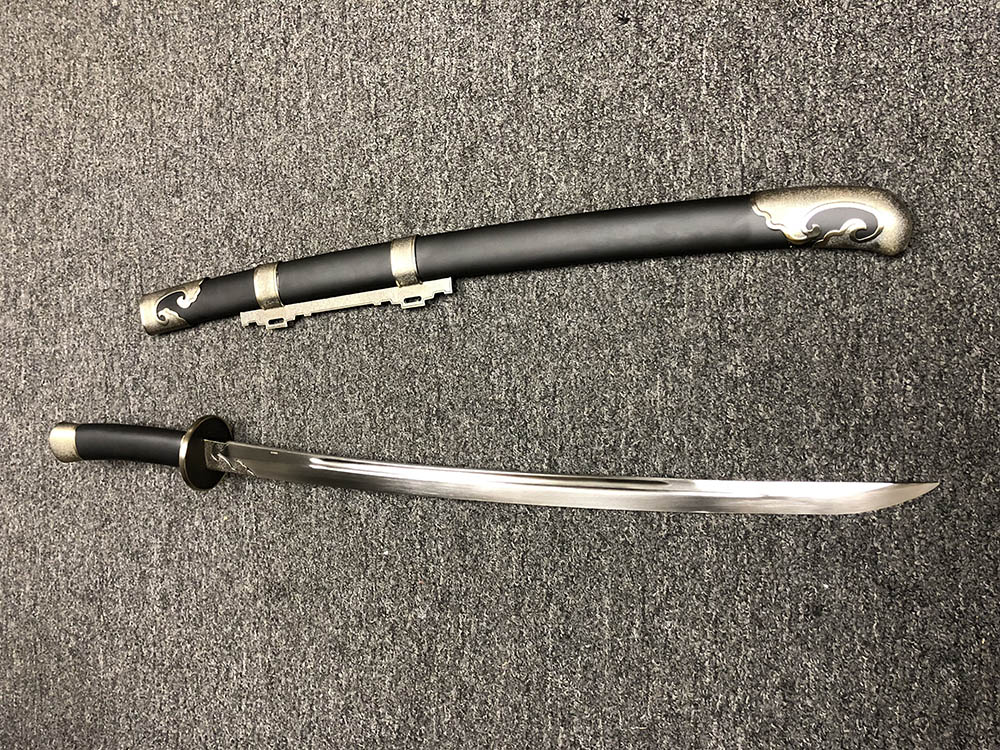 That is some serious value right there!
Last but not least, some serious fun comes back with the Chanbara BOGO sale. Buy one of these tough 'boffer' style training swords from Ryujin's S-Tec Brand and get another of the same color free!
Chanbara Buy One Get One Free Offer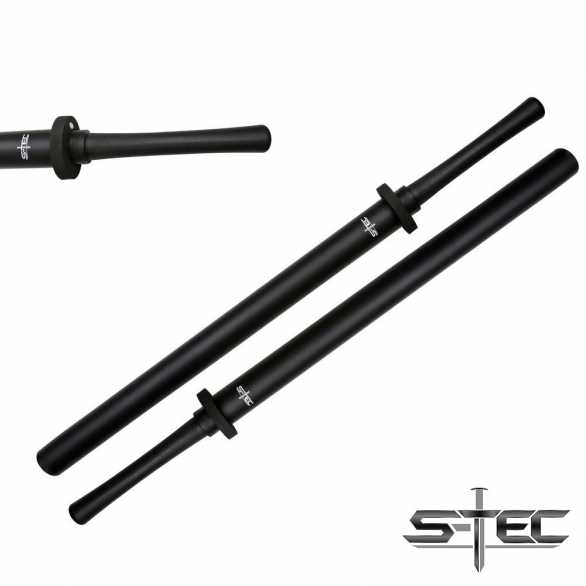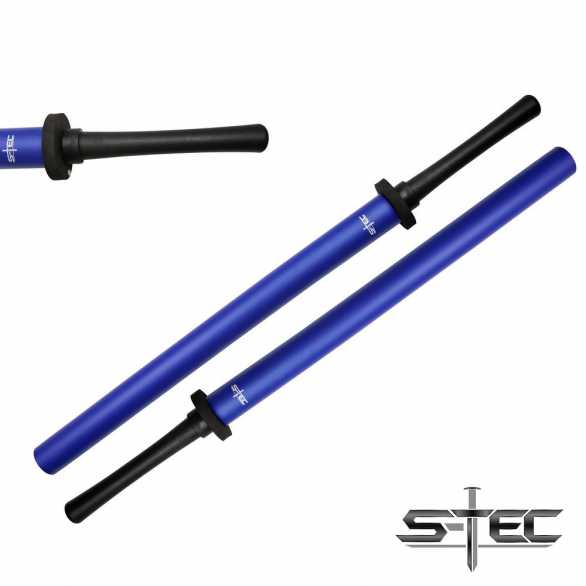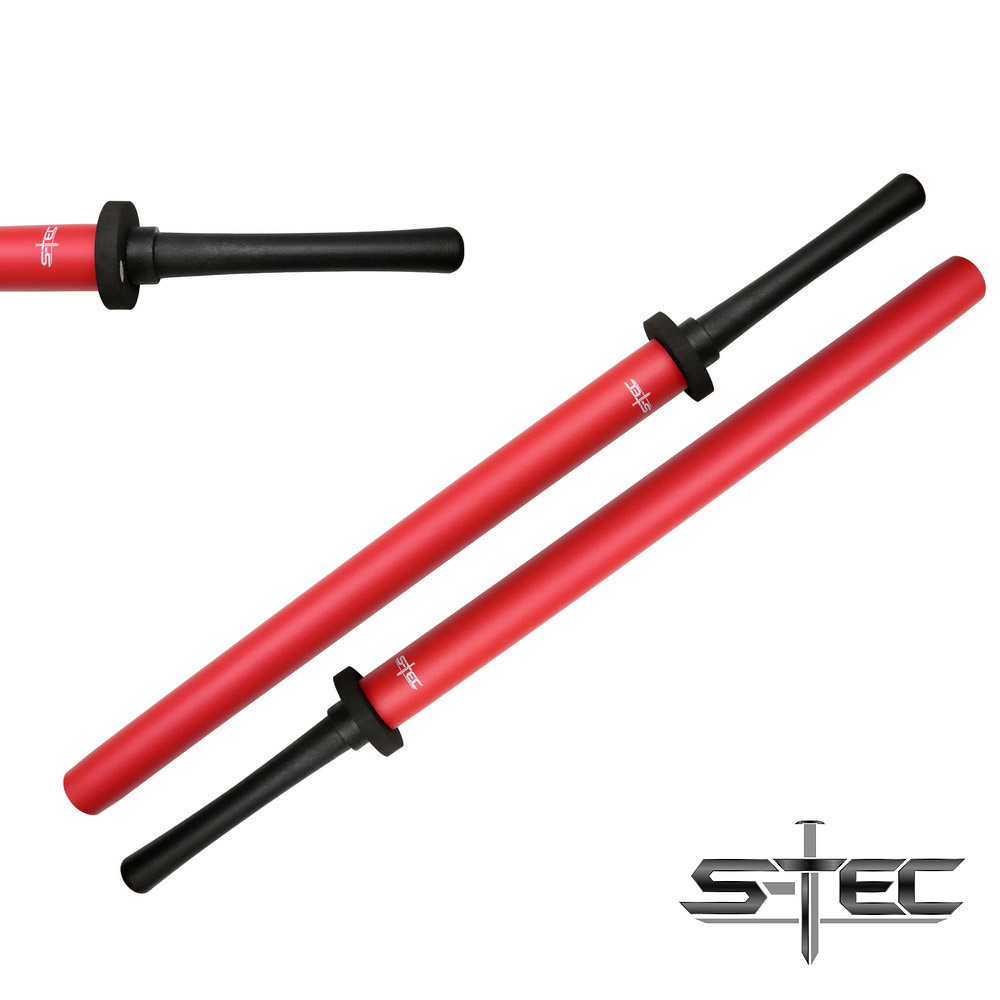 Great to de-stress with, and at $29.99 for two is a fantastic deal – plus exclusive to SBG, we not only give you a free one but we guarantee them for breakage in normal sparring conditions for 1 year to make sure you get your moneys worth (and then some).