Almost 12 months ago one of our most popular, best selling premium sword lines – Forge Direct Chinese, ground to a screeching halt due to production and shipping issues related to the Covid-19 pandemic.
While worldwide the pandemic continues indefinitely, in the last few months we have been working hard behind the scenes to bring both Forge Direct Chinese and our elite Japanese line from Project X back online. And we are delighted to say that with this post we announce that Project X and Forge Direct Chinese are BACK and taking new orders..!
Project X
For those of you not familiar with it, Project X was founded 10 years ago and grew out of Ronin Katana's Elite Soshu Kitae Laminated Katana sword series with many extra tweaks and upgrades, eventually supplanting the Elite line in 2019.
With many customization options, there are 9 basic models in the series ranging from normal Katana styles to O-Katana, Gunto and a basic stripped down model known as the 'Kihon' – but all have several defining important characteristics.

While every aspect of this sword line is as premium as it gets, naturally the blades are a special focus for extra attention to detail and do not disappoint with a complex lamination known as 'Soshu Kitae' complimented by a clear and expertly polished hamon line and option to add elite folding to produce the most traditionally constructed Katana possible outside of Japan – at a fraction of the price it would cost to have it made there.
More information on Project X on the main site here
Due to our policy to providing the best quality at the lowest possible price point, and the fact that we can only make these swords one or two times a year, and it's no surprise that when we offer the chance to have one made, available spots fill up VERY fast – and the majority are reserved for subscribers of a dedicated Project X newsletter – so that by the time we make THIS announcement, many of the available spots are already taken.
Indeed, this is where we are at in terms of the forges comfortable production capacity at the time of the general re-release of these swords to the sword buying public: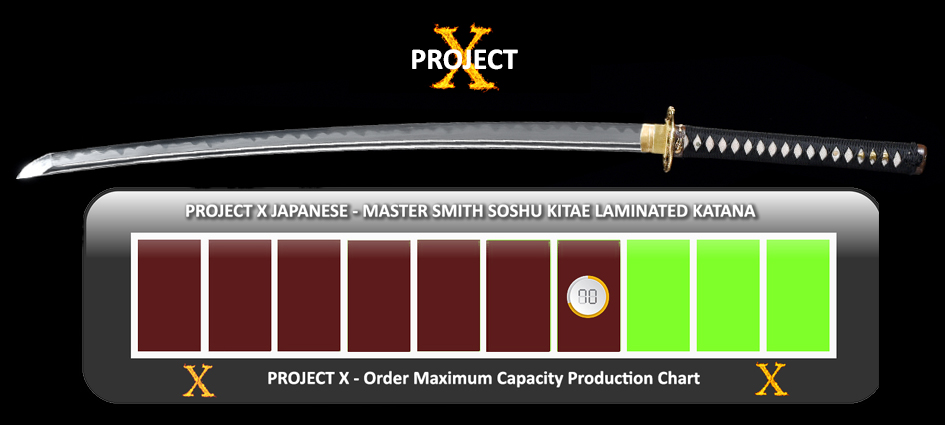 In previous batches when we reach this point and open up to the general sword buying public – it is expected that all available production slots will be used up within the next 3-5 days as demand far exceeds our ability to produce the swords (a common problem with the industry generally right now).
So long story short, if you are a fan of high end production Katana with a lot of great customization options designed to minimize bad designs or unappealing component combinations – you should give this batch serious consideration while there is still time..
Forge Direct Chinese
At the same time we re-release Project X – it's offshoot, Forge Direct Chinese – has also just come back online, and celebrates its return with a 20% discount on every model until midnight the 9th of June 2021.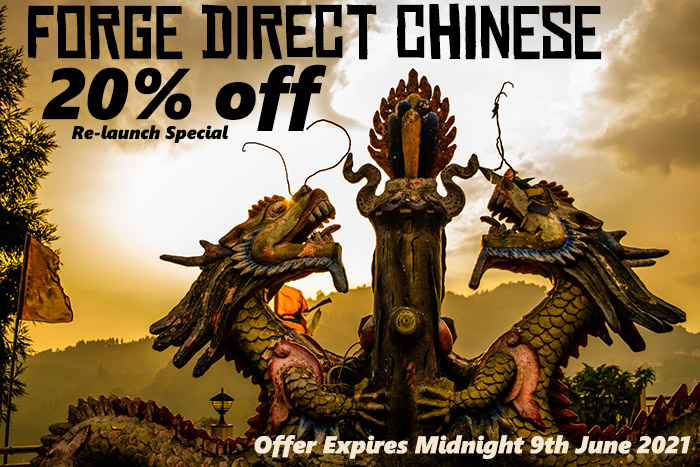 In addition to the classic line up from Master Smith Zhangshu Ji from the Baojian Forge and Master Smith Xiaolong Jiang, Master Michael Ye has also partially returned from retirement early in the year with two new elite level 'Wuxia' fantasy designs of his own that he has become famous for with the Windsteel blade 'the Sword of the Monkey King' and the very unique, one piece forged Damascus Steel Warsword 'the Sword of the Ancients':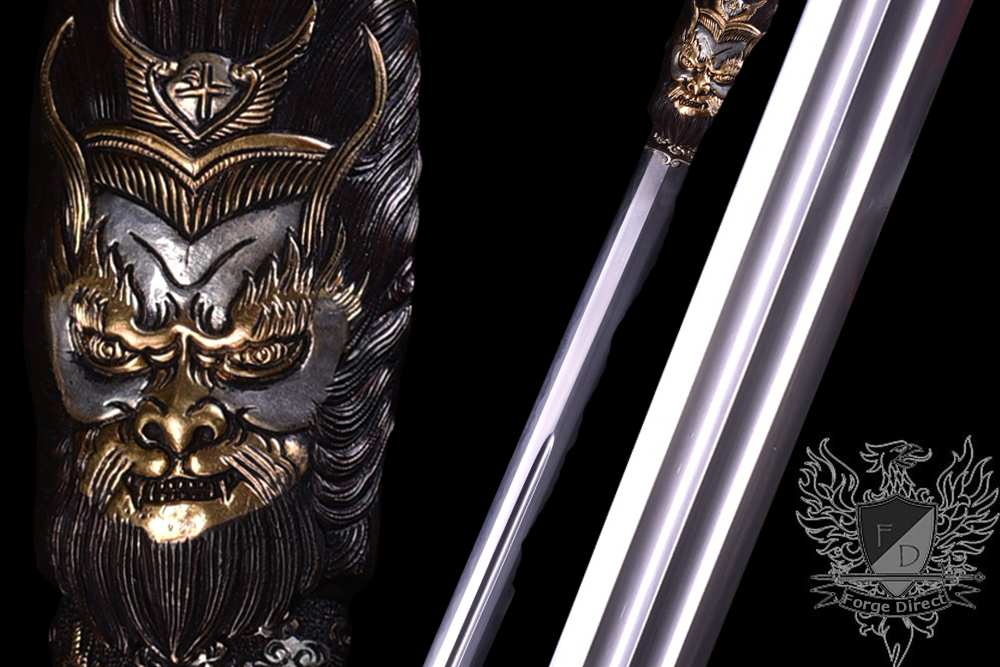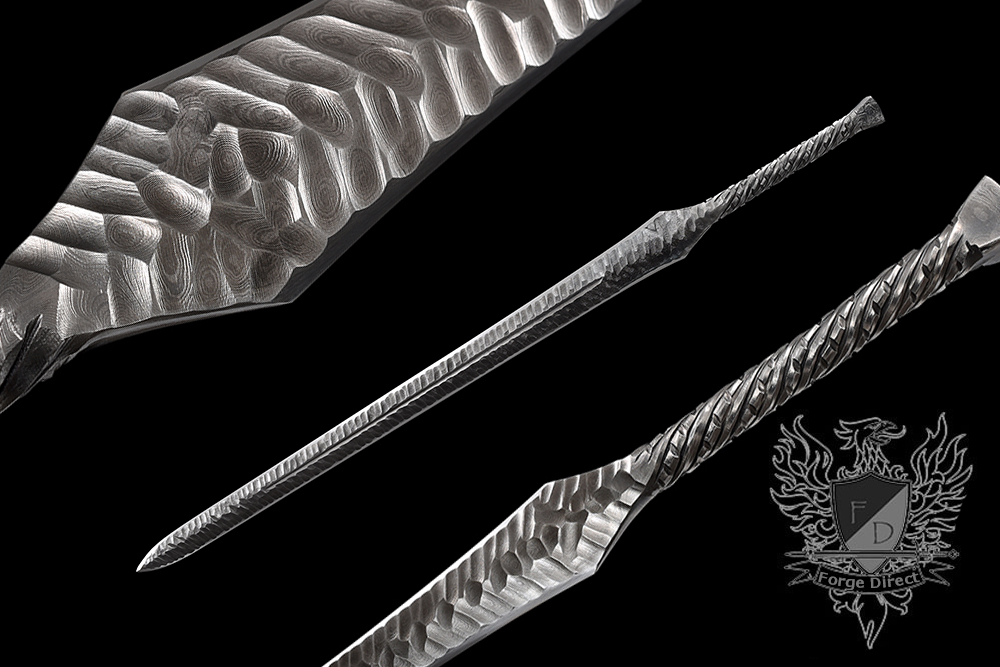 While we intend to be able to offer Forge Direct Chinese on an ongoing basis for the foreseeable future, the 20% discount sale must end on the 9th of June. So to secure the best deal possible on these swords, now is your opportunity.