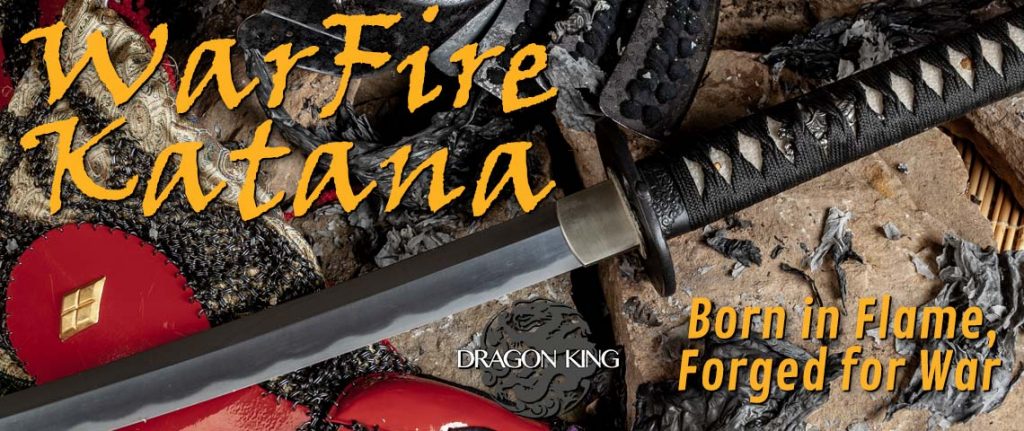 While it is eerily quiet for the sword industry in May – there is at least a little activity here and there. Such as the current special on the Dragon King WarFire Katana..
Elegant in its simplicity and ticking every check box for a quality entry level sword, the Warfire has an attractive and practical 65MN Spring Steel blade, differentially hardened with an edge HRC of 60 and spine of 40 and is decked out with attractive and sturdy iron fittings depicting Kumamoto castle in flames on one side of the tsuba and a proud mounted Samurai on the other.
With extra bonuses rarely seen on swords at this price point, such as the buffalo horn at the Koiguchi, Kurikata and Kojiri of the textured ishime saya, it's a bargain at our usual price of $359.98. But from today you can grab it for just $299.99 – but only until the end of the month and while stocks last..