Just something a little different with today's post – some progress pics from the master smiths at Forge Direct who have been back from Chinese New Year holidays for a couple of weeks now and are well and truly making good progress on the orders received from the recent mega sale.
First off, a picture of the forge itself – all fired up and making blades around the clock.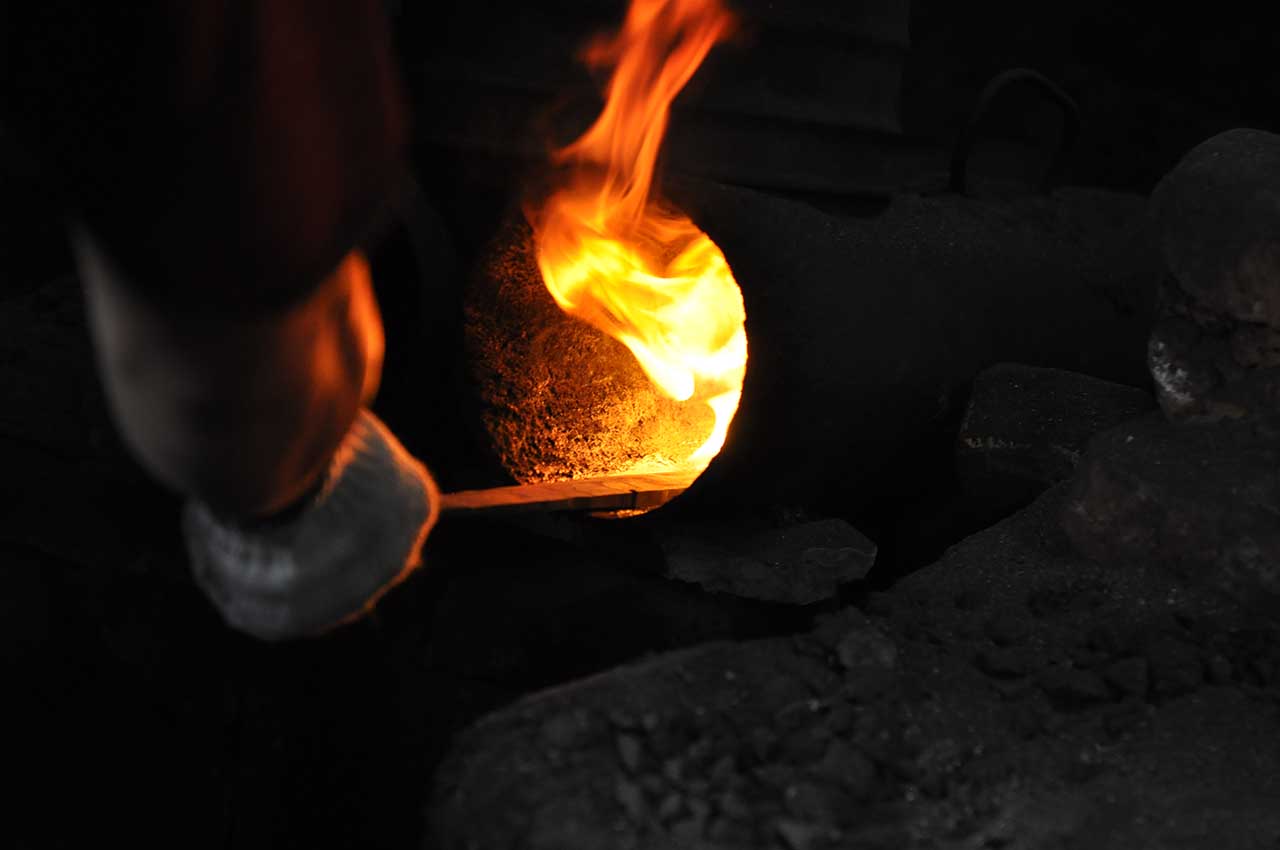 Next up, a picture of one of the raw billets of steel, this particular billet to be folded to produce one of the Chinese Jians we offer in the series.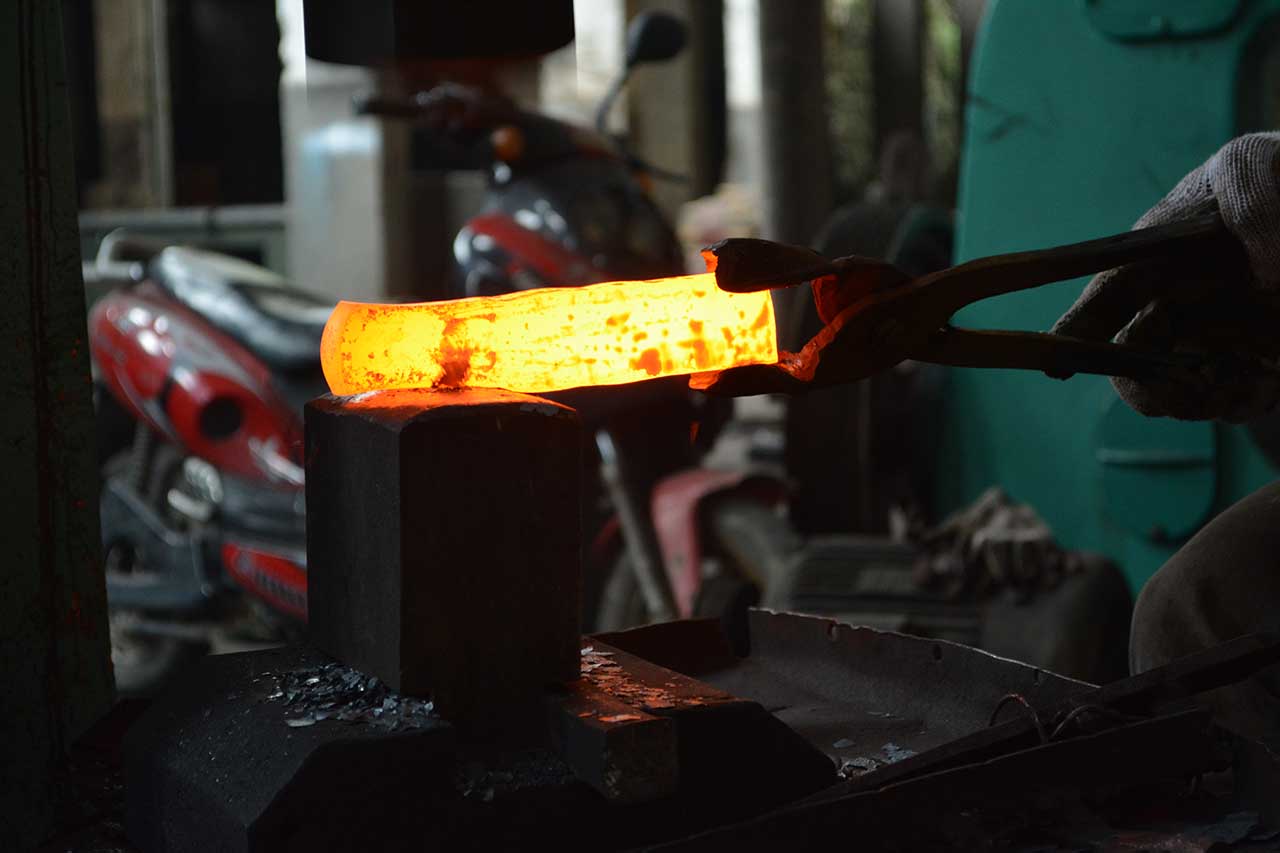 And after folding, the blade is skillfully drawn out to full length by one of the Master Smiths.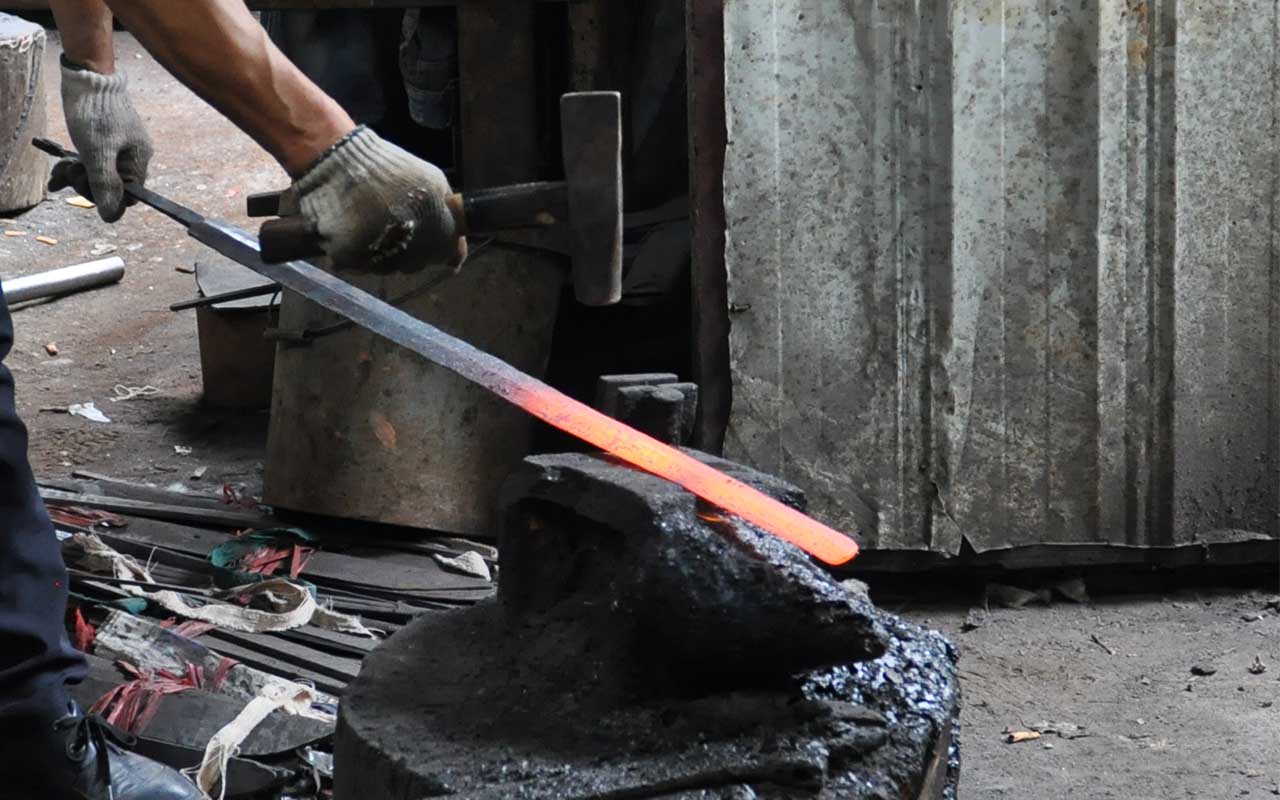 And finally, once the Master has finished his work – it is sent over to a certified Master Polisher, who cleans it all up, hones the edge and brings it to life..
The polishing alone is very labor intensive, each sword is hand polished for up to 10 hours starting with coarse and ending with refined grits – which adds considerably to the cost of the sword, but is worth every penny paid..
So anyway, just thought you might be interested in a sneak peak behind the scenes at what is going on.
It is full steam ahead – and very good to see after 2017 which was a very difficult year for the sword industry, and traditional Chinese swords in particular.
Talk to you all again soon!