With bank collapses following hot on the heels of War in Europe, rumors of War in the East and a worldwide pandemic that triggered it all – word to the wise, you might want to stock up on blades like APOC..
So to help you prepare for the unthinkable, we are stepping up the APOC sale to new levels!
Not only is every blade in the series discounted by 15% on our already discounted prices, but if you order three blades at the same time, you can qualify for FREE SHIPPING. And now if you order 5 blades, you get your choice of a FREE APOC Dagger or Axe!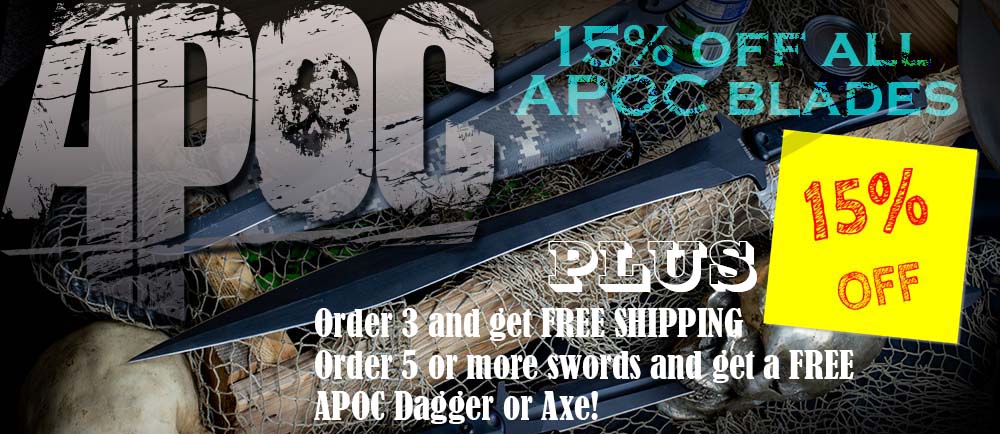 Here are the swords that qualify for the free reward:
Mix and match them however you want, but if you have 5 of these babies in your cart and option will appear in the checkout to select your free reward:
This will take you to THIS page where you can just add which item you like to your cart and it will show $0 value. Example:

Might as well use whatever money is in your bank account to invest in something actually useful if everything does actually collapse in a heap..! (here's to hoping for the best and planning for the worst)..