Hot Specials and Price Cuts
Heavily discounted closeouts, special exclusive offers and bargains! All brand new stock - known brands - no defects (unless its a scratch and dent, all clearly marked if so) - just great discount deals!
Let the first great cut with these blades begin with the price!
Current Specials:
Last of the limited edition SBG exclusive Black Dragon Wakizashi. Never to be repeated, only 5 have and ever will be made..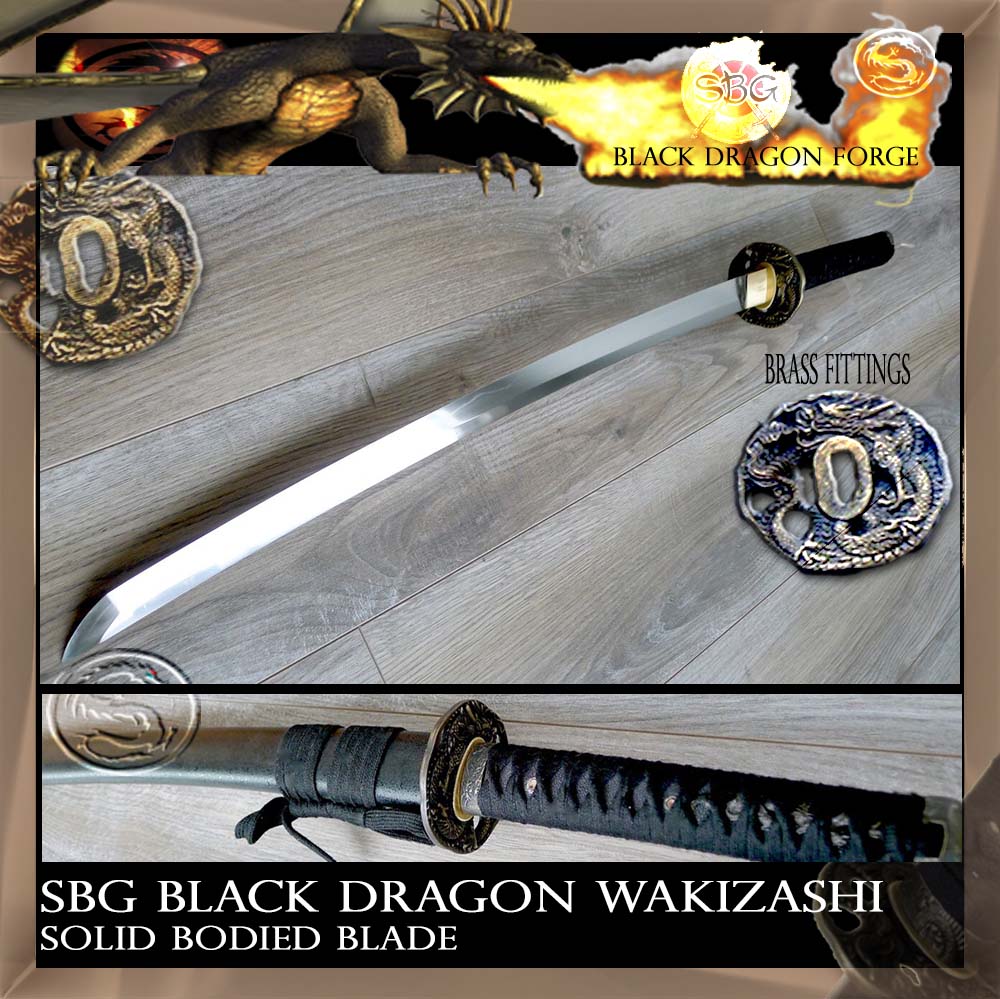 SBG Black Dragon Wakizashi
ONLY ONE LEFT!!
Very rare item - only 5pcs ever to be made!

Matching Wakizashi to the Black Dragon Katana.


(link opens in a new window)