Yes, now less than 24 hours to go before the window of opportunity to order a custom made sword in batch 42 of the SBG Custom Katana slams shut…
This, the second and last batch for 2017, prominently features red and black fittings this time around, and the folded blade option and upgraded Rayskin saya are also very popular. Below is a collage of all the mockups of the designs we have under our belt so far.
Haven't seen any Daisho sets this time around or tanto, but there is one REALLY nice Wakizashi in there with the works – Sanmai folded T10 blade with real hamon, rayskin reinforced saya, optional koshirae set – you name it – it has it, and for all that is $649 – which is an insane price considering all the work and 2 levels of QC checks we subject these too.. (and unlike many other so called custom sword offerings, we actually DELIVER what was ordered)..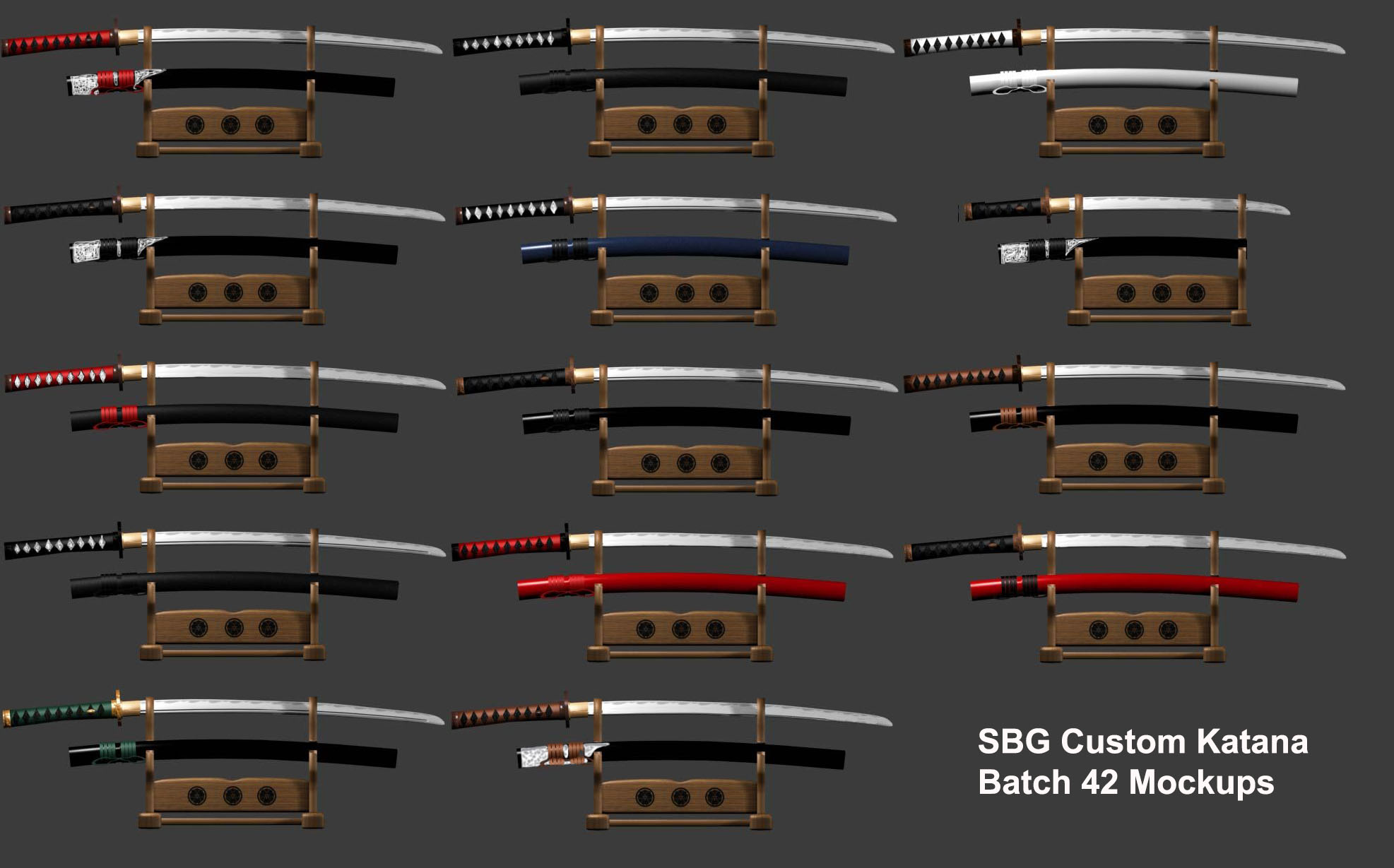 So if you want to get your order in before it is too late, you have less than 21 hours to get it in before this post becomes rather irrelevant..!