It is extremely well built, sharp, strong and from now until the 28th of August, available at below wholesale pricing..
I am talking of course about the classic Henry V Sword – a surprisingly fast and agile "beater sword" – i.e. a sword designed to withstand just about anything you decide to throw at it.
Unlike most other beaters this sword feels very light and lively in the hand – due mostly to its low point of balance (just 2.5″ from the cross-guard) and was described in a review by Afoo on the SBG Sword forum here as:
"I found it extremely fun to play around with – it's like a small dog – very excitable and eager to play!"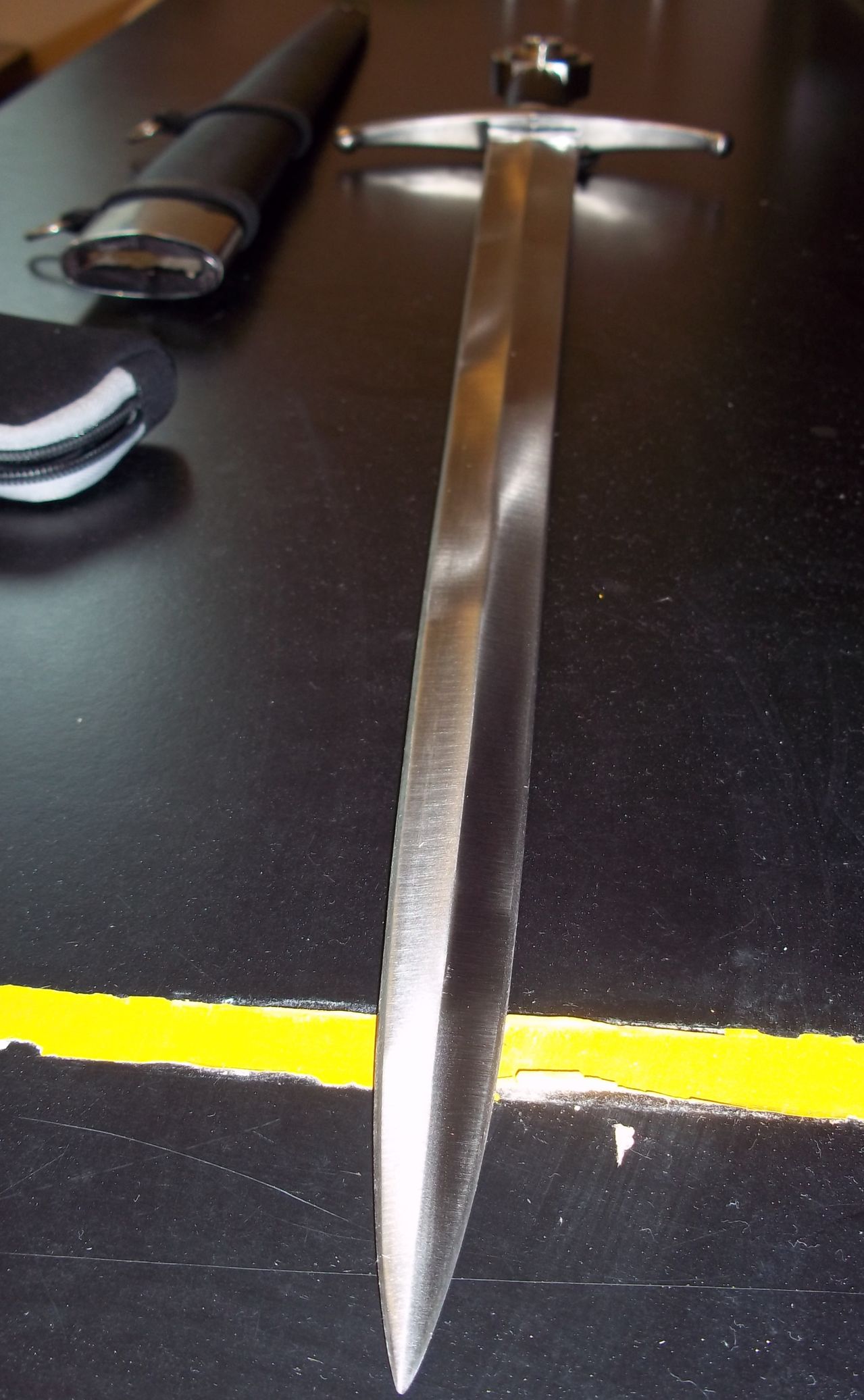 Normally with a MSRP of $290 – we usually sell it for $209.99 but as stated earlier you can pick it up for a limited time for just $159.99 here at the SBG Sword Store.
Click here for more information
At this price, every fan of medieval swords should grab one. Great value, but until the 28th of August and while stocks last…