Technically speaking, they aren't scratched and they aren't dented.. The only issue with these 6 swords is that you cannot disassemble them because we had to permanently attach the tsuka.. But when they are priced like this and don't need any modifications to look any better, I don't really see why you would need to..
The six swords you see below are all from batches 36 to 39 of the SBG Custom Katana – which I am pleased to say we are aiming to bring back as soon as we have the final swords from batch 40 cleared from a bit of a customs tangle and out into the hands of the customers..
Each of these swords had that issue we experienced on the Black Dragon line and the SBG custom katana series in 2016 – that is to say the wood had shifted during the summer months and shifted slightly inside the handle when swung. Not an uncommon thing, and something we have taken many steps to avoid a repeat of, but enough for us to fail them with the stringent level of QC we apply to this line..
So while we have already either refunded the customers who originally ordered them or made them a replacement, we need to try and minimize the losses – and our misfortune is again your opportunity to snap up a bargain..!
Here are the 6 designs in all their glory with a brief description. They are available on a first come first served basis and of course, this is not something we plan or hope to repeat, so if you like one of them be sure to grab it before someone else does..!
FOLDED BLADES
Unlike cheap folded blades, which are often much worse than an unfolded one, the folded models below are all folded professionally and provide that traditional hada aesthetic without losing anything in the way of structural integrity. Most also have other upgrades such as leather ito with hisigami and/or rayskin wrap on the saya and would normally cost around $550 at SBG, considerably more if we followed standard industry pricing..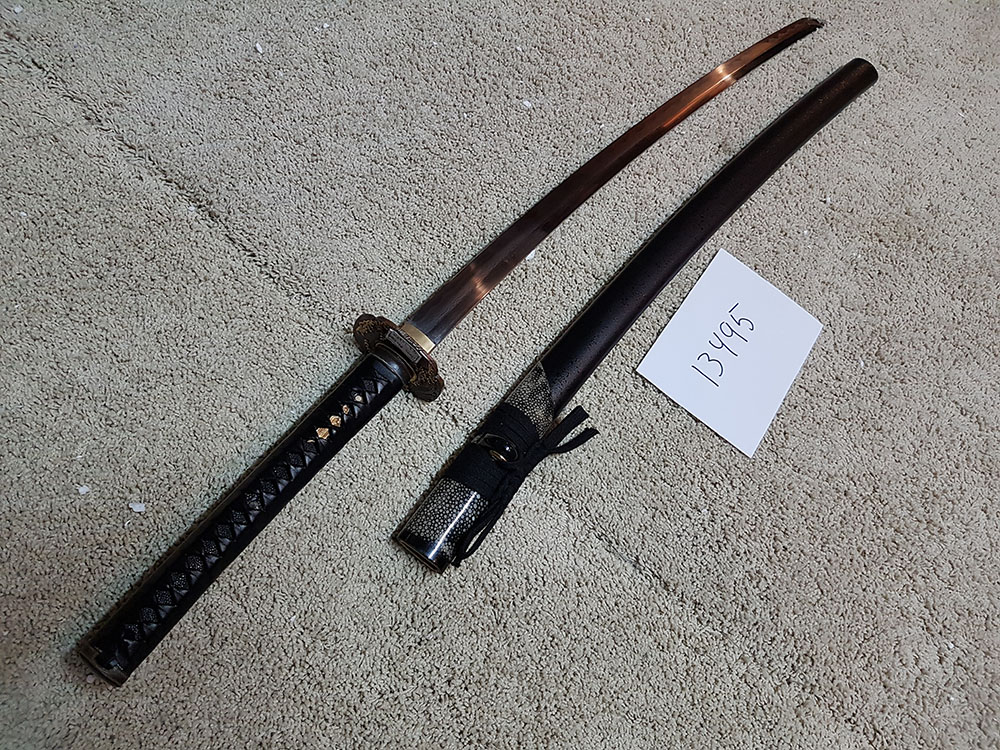 Leather Ito, Rayskin Saya – Folded Blade. Sold for $564.99. Now $329.99.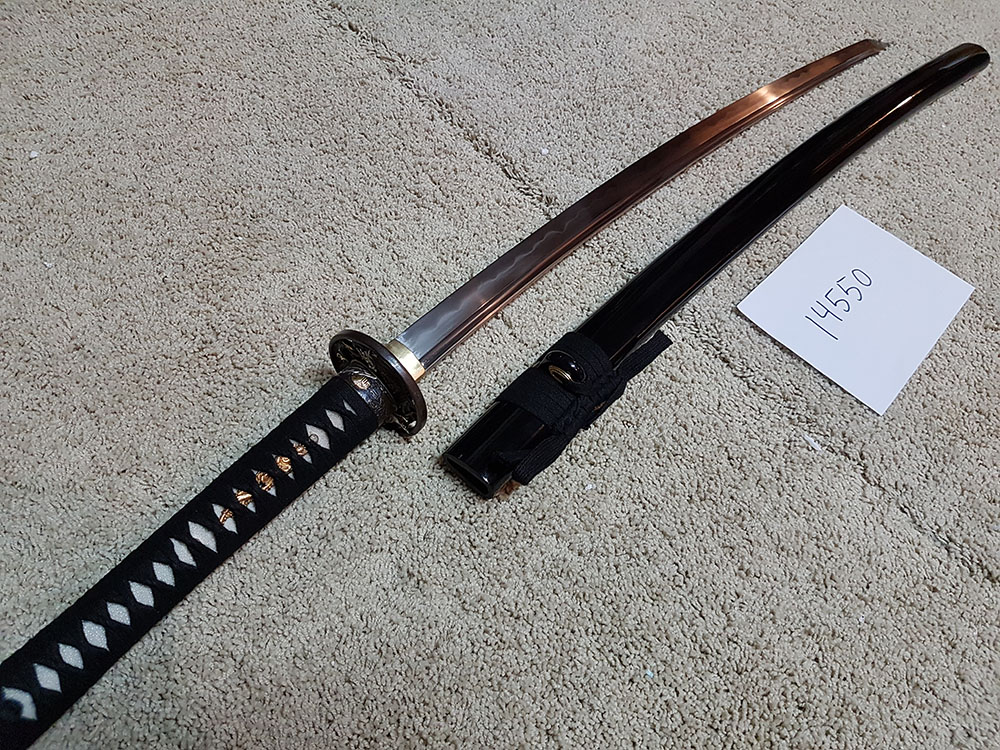 Folded Blade, bo-hi – work hardened copper fittings. Sold for $489.99 now $269.99..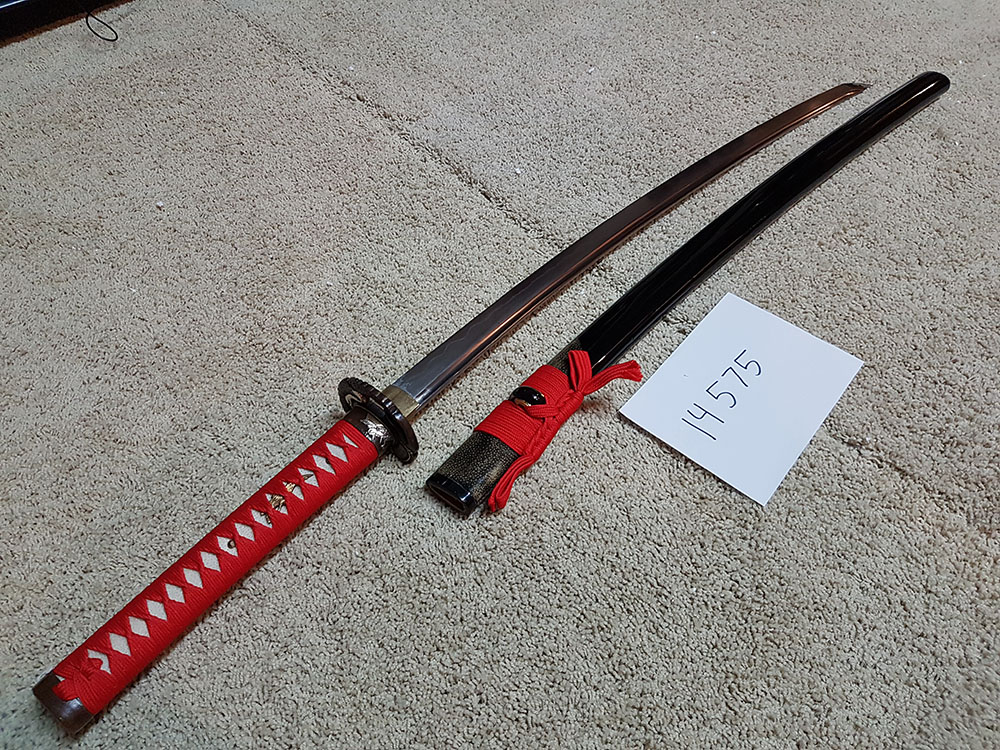 Upgraded Saya with Rayskin Wrap, Folded Blade – bo-hi, work hardened copper fittings. Sold for $564.99, now available for $329.99..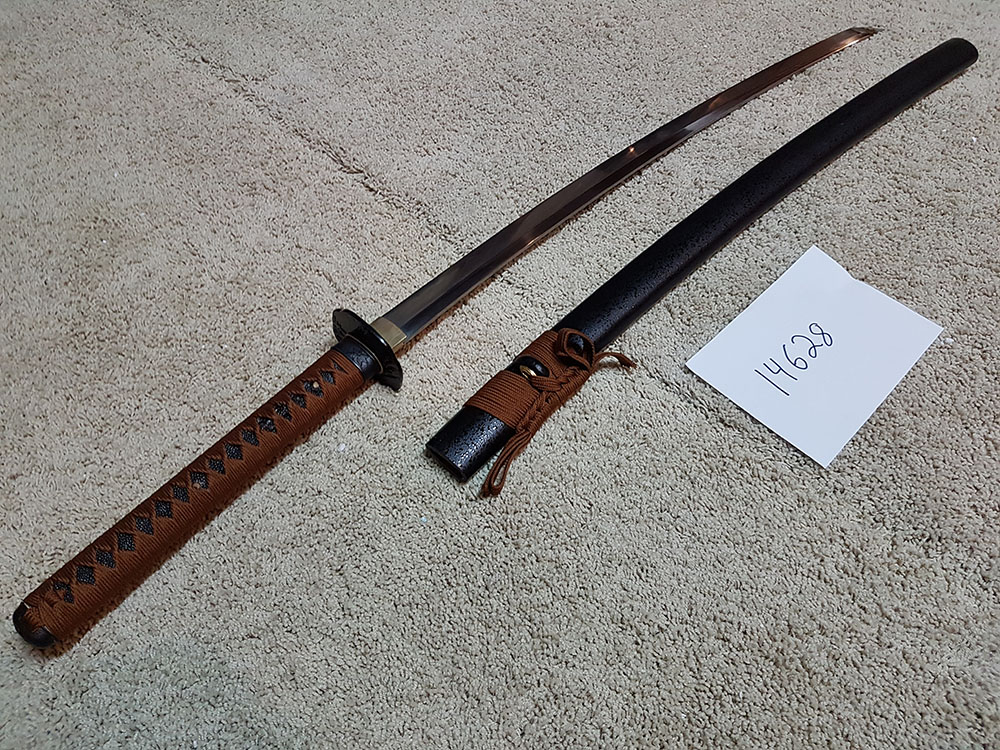 Folded Blade, Black Tiger Iron Fittings, textured saya. Sold for $489.99, now just $269.99..
NON FOLDED BLADES
Only two here, crazy pricing..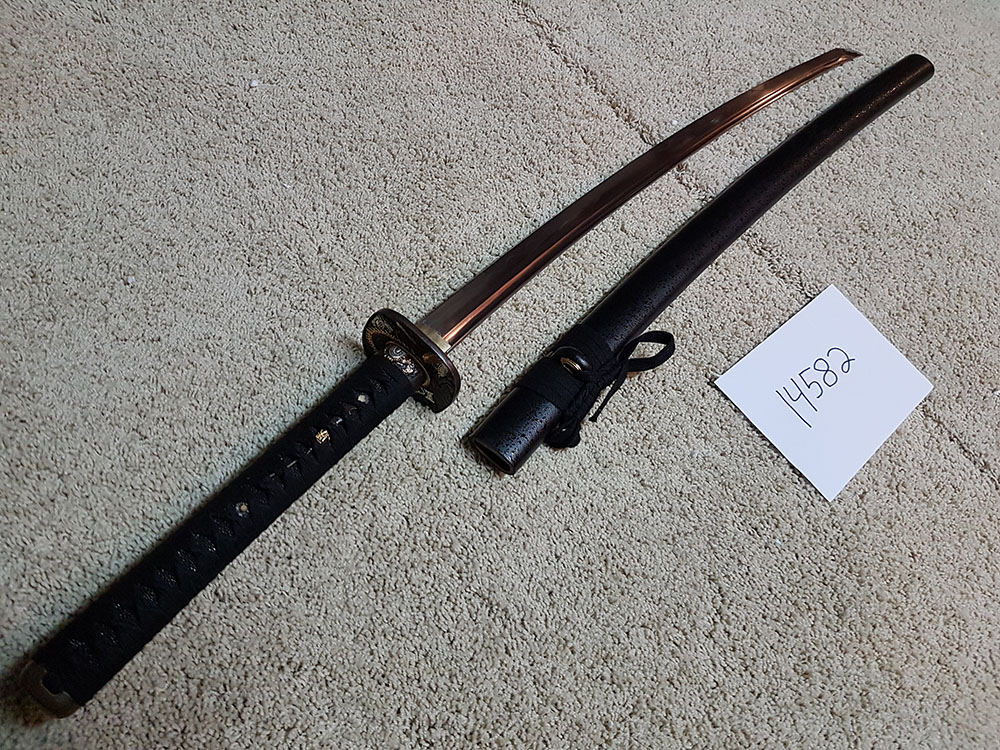 Black on blacketey black with Oni Matsuri work hardened copper fittings.. The blade is not blood red, just the lighting in the pic – click on the pic of any of these swords to see more images.. Sold for $429.99, now being sacrified for $229.99..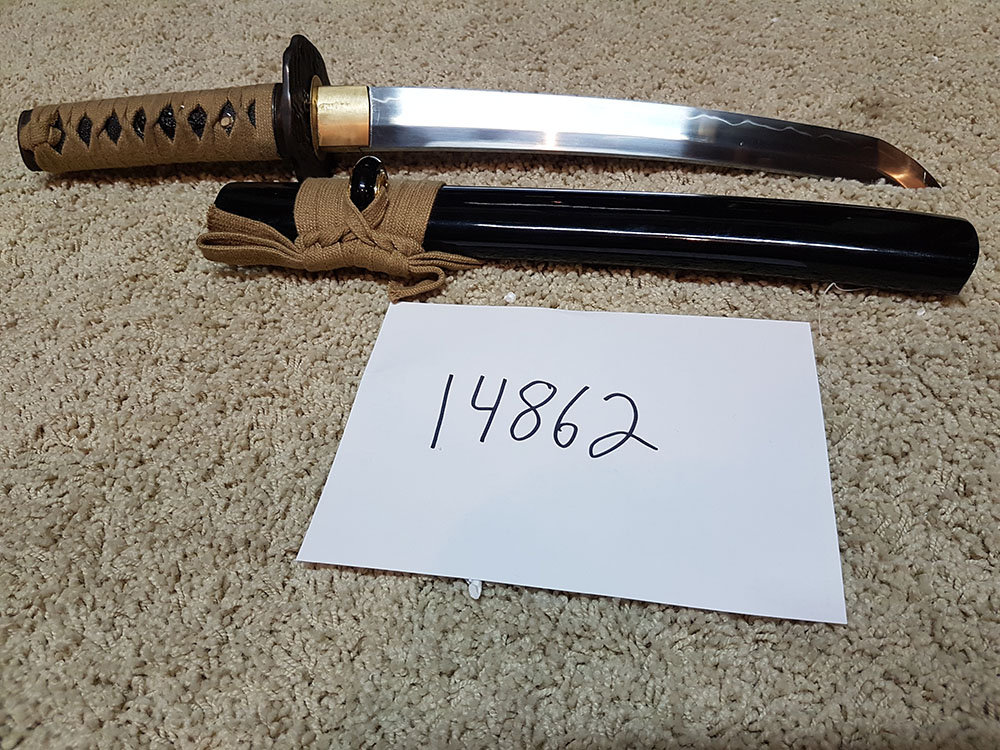 And an Iron Tiger themed tanto – just $149.99..
Each of these swords has otherwise passed QC testing, and indeed they actually cost us more to repair than the stupid $100-$250 discounts we are applying to them..
But we need to at least recover some of the losses – so insane as it is – best get them before someone else does or I come to my senses and realize I should not be discounting them by this much.. (I am not kidding, as I write this post I am thinking – no way I should be selling them this low – and that is NOT some kind of marketing gimmick!).
Well, hope they go to a good home.
– Paul